Register for the winegrowers'dinner on saturday May 4, 2019
Experience a #instantsaintemilion with our winegrowers
BOOK YOUR WINEGROWERS' DINNER IN THE HEART OF THE SAINT-EMILION! On Saturday 4 May at 8pm, the winegrowers invite you to discover their wines during a winegrowers' dinner organised in the Salle des Dominicains – 14 rue Guadet in Saint-Emilion. A unique and friendly moment to discover Saint-Emilion in a different way! The Jurade de Saint-Emilion will welcome guests. This winegrowers' dinner will be an opportunity for amateurs and neophytes to exchange ideas about the professions of the vine and wine, at the table, with the winegrowers who will share this meal. During this dinner, all wines are offered by the winegrowers of Lussac Saint-Emilion, Puisseguin Saint-Emilion, Saint-Emilion, Saint-Emilion Grand Cru and offered as a free buffet.
Menu of Saturday, May 04, 2019
Chaud froid of parmentier with foie gras, herbetta sauce
Coq au vin / Bayaldi of vegetables (small fried vegetables in a gratin style)
Cheese and salad platter
Dark red (dark chocolate mousse, raspberry cream, chocolate almond biscuit)
Coffee, canelé
A friendly moment of exchange and sharing around refined dishes to experience a real Saint-Émilion moment!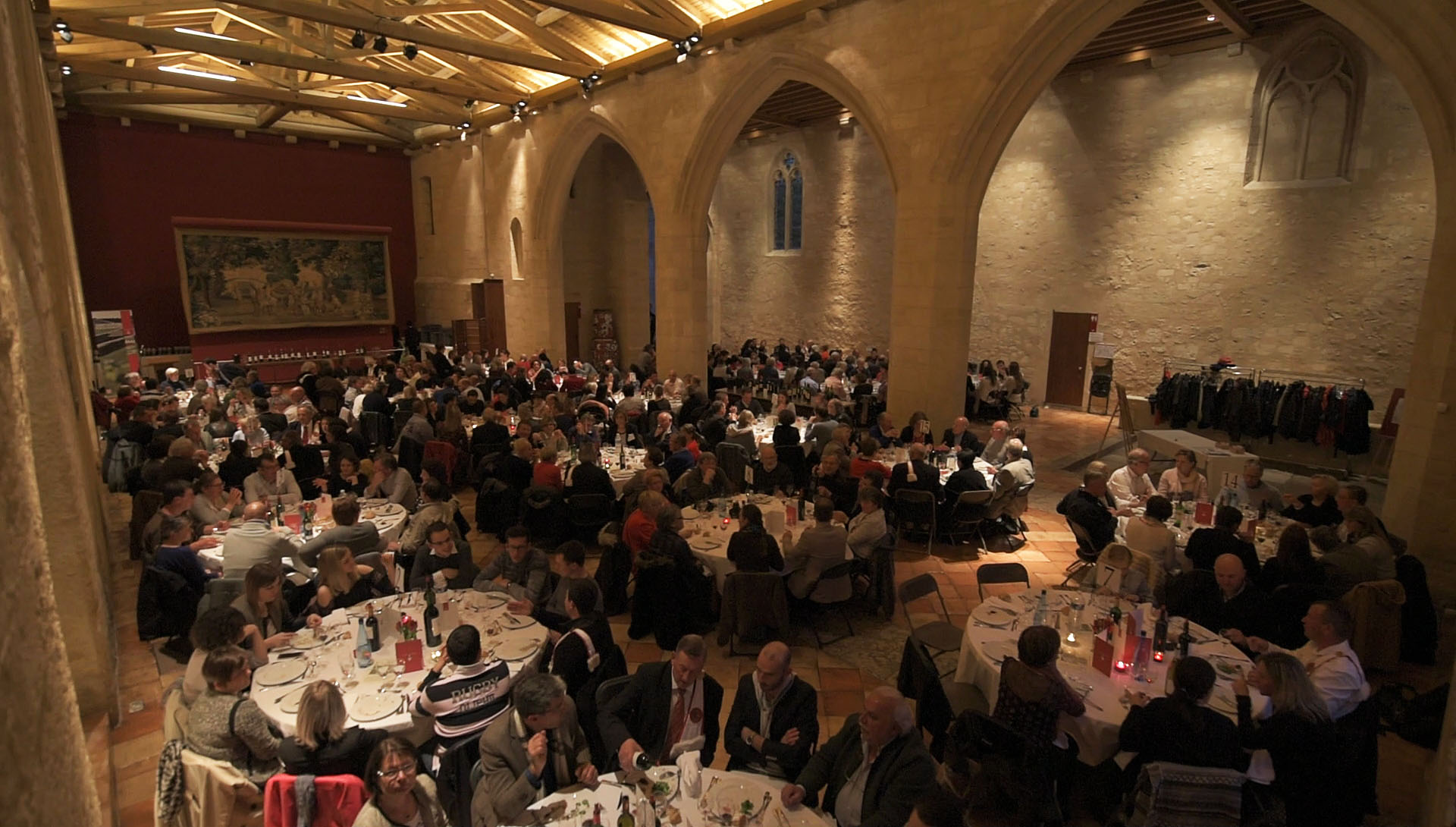 The registration procedures
Registration is mandatory (subject to availability) before Friday, April 26, 2019.   Rates: 32€/person (wines offered by the winegrowers) 15€/child for children under 10 years old   A seating plan (round tables for 10 to 12 people) will be organised in advance, for any group booking request please contact : Camille Vindolet: 05 57 55 55 50 50 50 camille.vindolet@vins-saint-emilion.com