#WinegrowerPortrait : Pierre CARLE
Discover the Women and Men who work in the Saint-Emilion, Lussac Saint-Emilion and Puisseguin Saint-Emilion vineyards!
Pierre CARLE is the owner of this property. Discover this winemaker and his wine!
What is your role on the property?
I'm the manager and the winegrower. Vinification is what I enjoy doing most.
Can you tell us about your wine estate?
Château Croque-Michotte has been owned by the same family since 1906 and has been certified organic since 1999. We are located in the north-west of the appellation, on the edge of Pomerol, between Cheval Blanc and Pétrus. We have the same type of soils, ancient sands and gravels with the presence of blue clays with iron concretions that give the wines from this sector their distinctive character. We produce a terroir-driven wine with low yields, combined with a 15-months vinification in French oak barrels, giving our wines excellent ageing potential.
YOU ARE ONE OF THE 24 "COUPS DE CŒUR 2023" OF THE SAINT-EMILION WINES. HOW DO YOU FEEL ABOUT IT?
"We're very pleased. Our work has been recognised by independent commissions."
Can you tell us about the awarded vintage?
The wine has a clear garnet-red colour. The initial raspberry nose is complemented by a hint of smoke.
The attack on the palate is clean and round, typical of wines made under organic conditions. Typical of the terroir to the west of Saint-Emilion and Pomerol, the palate continues with complex aromas of jam and roasting. This wine can be kept and also enjoyed relatively early.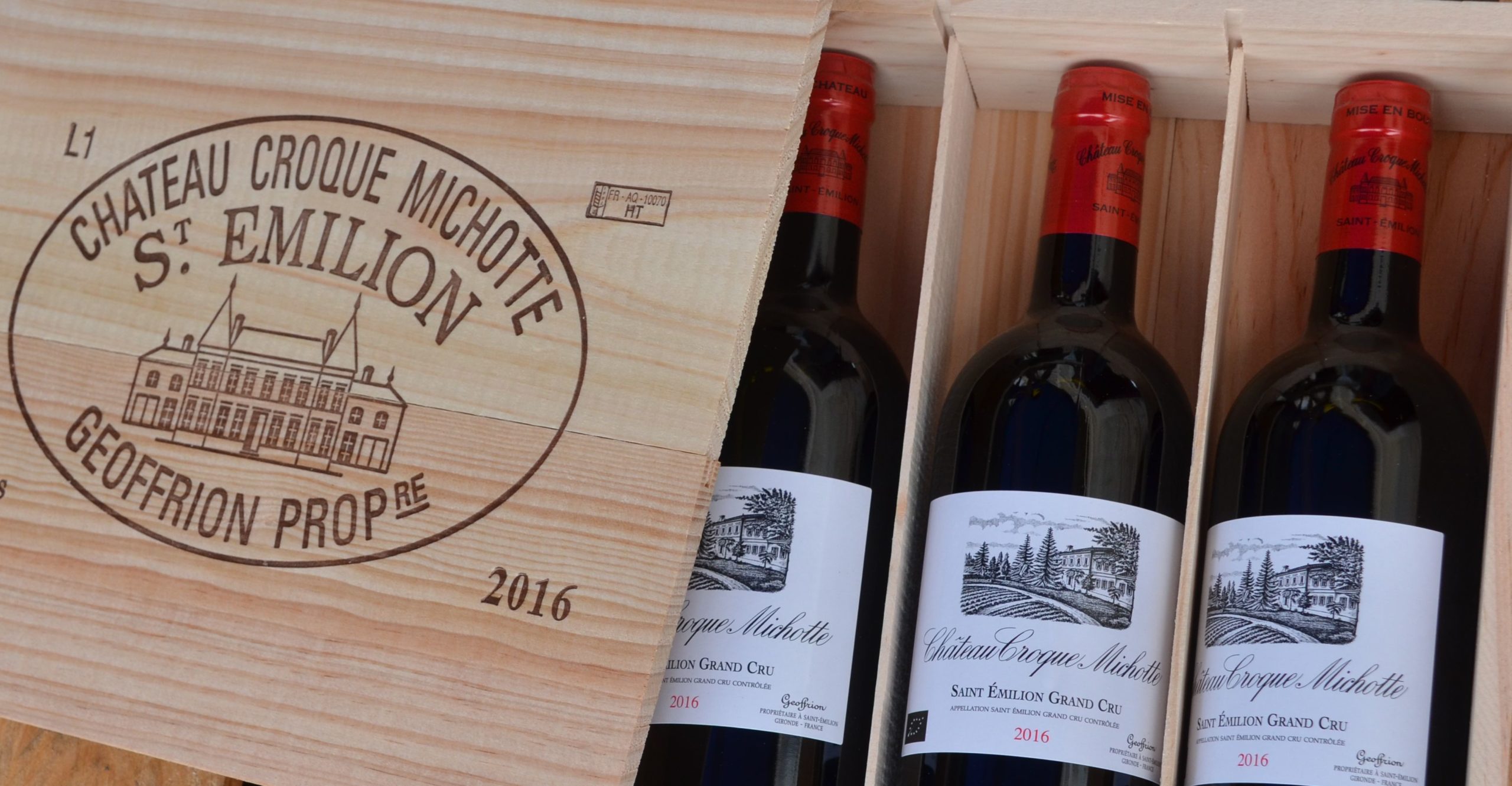 Can you suggest a food and wine pairing with this vintage?
We recommend you try our wine with a Gigot of 7 h or Bordelaise-style lamprois.
Did you know …?
In one of our buildings, you'll find a large bread oven. The story goes that the neighbours used to come and bake their large loaves of bread, known as michottes, which gave the property its name "Croque-Michotte".
Final Word
Thanks to our loyal customers!