Bordeaux Wine Festival 2022
From Thursday 23rd to Sunday 26th June, the Saint-Emilion winegrowers will be at Bordeaux Wine Festival!
Meetings and privileged exchanges with the winegrowers, a big tombola, Wine School training courses… This is an opportunity not to be missed!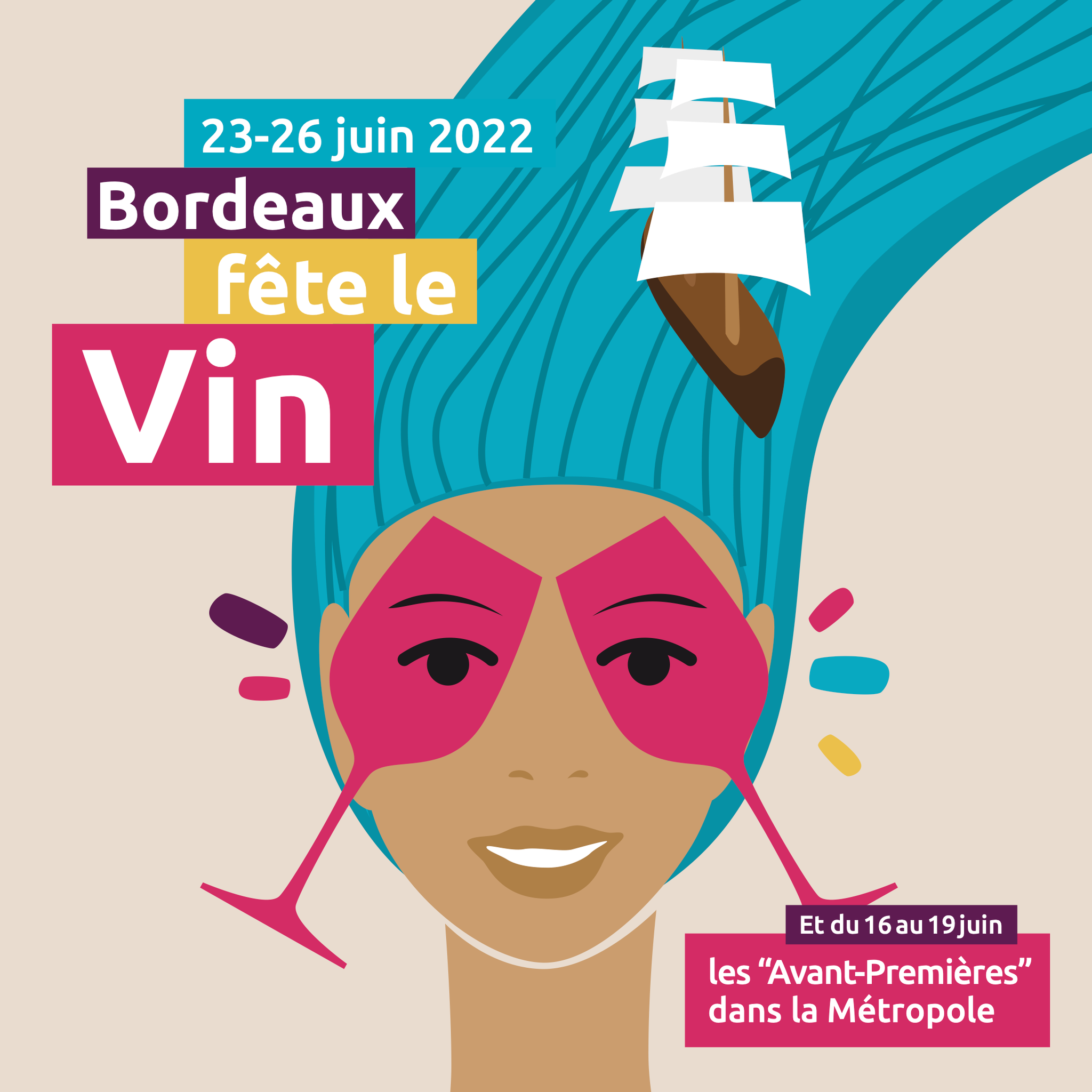 Bordeaux Wine Festival
Bordeaux Wine Festival, a not-to-be-missed event for wine lovers, has been going on for over 20 years! The wines of Bordeaux and New Aquitaine come together on the banks of the Garonne to celebrate the river and the vineyards.
Cancelled in 2020, reinvented in 2021, Bordeaux Wine Festival returns in 2022 with its traditions and its novelties!
From 16 June, previews will be held in restaurants and wine shops in the city, as well as in theatres.
Then the traditional wine route will take place on the Quays through the villages of the appellations. During 4 days, wine growers and merchants will make you discover their products during moments of exchange and conviviality.
You will be able to admire magnificent sailing ships, the nautical activity being inseparable from the history of Bordeaux wine, stroll through exhibitions, and take advantage of a regional catering offer and fun activities.
Lodge Saint-Emilion – Pomerol – Fronsac
Every year, the winegrowers of Saint-Emilion get involved! You can find them at the Saint-Emilion – Pomerol – Fronsac wine pavilion, located at Bordeaux River Cruse, a stone's throw from the CAPC, the Museum of Contemporary Art!
The collective pavilion will feature the appellations Lussac Saint-Emilion, Puisseguin Saint-Emilion, Saint-Emilion, Saint-Emilion Grand Cru, Montagne Saint-Emilion, Saint-Georges Saint-Emilion, Pomerol, Lalande de Pomerol, Fronsac and Canon Fronsac.
This stand will allow you to meet the winegrowers and to discuss with them about the wines of the region but not only! On the programme for these 4 days: free gifts, a big tombola to win wines, free training courses to learn and taste while having fun…
Come and celebrate this new edition of Bordeaux Wine Festival with us!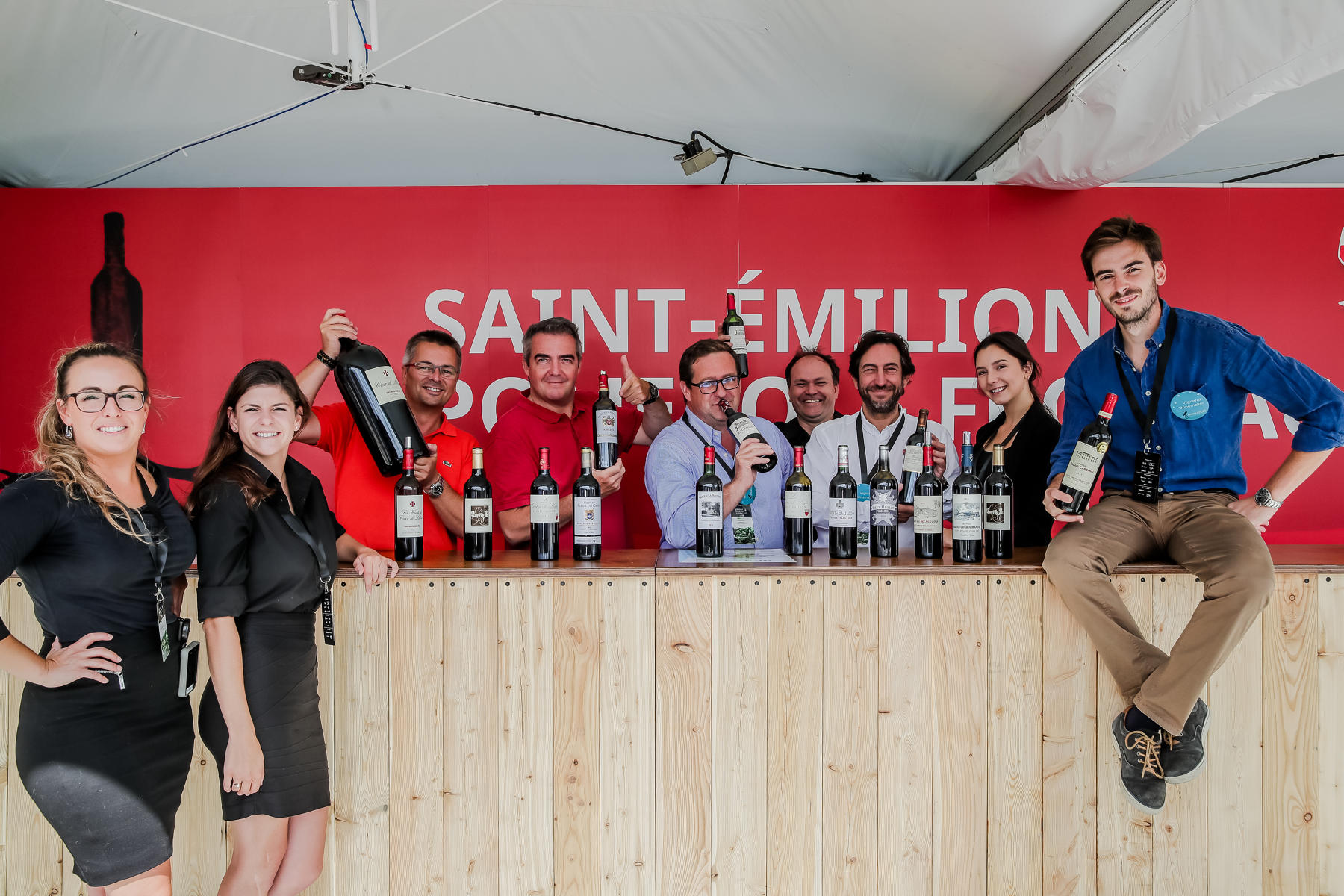 Every year, Bordeaux wines are also celebrated abroad!
Bordeaux Wine Festival goes abroad!
Taste Liverpool Drink Bordeaux, 2-5 June 2022
Every two years, and since 2018, the wines of Bordeaux go to meet the inhabitants and tourists of Liverpool, in England. The wines of Saint-Emilion – Pomerol – Fronsac have been present since the beginning. Wine bar, parade of brotherhoods… the winegrowers of the 10 appellations are waiting for you on their stand!
EAT Festival, 29 September to 2 October 2022
Every year, a big festival is organised in Brussels, Belgium. Twin city with Bordeaux, the wines of the Bordeaux region are highlighted thanks to a wide range of catering services! Winegrowers and merchants will be present on the Saint-Emilion – Pomerol – Fronsac pavilion to represent the wines of the 10 appellations!