THE VINEYARD LANDSCAPES OF SAINT-ÉMILION: A SITE OF BEAUTY AND EXTRAORDINARY DIVERSITY
Saint-Émilion is a medieval town steeped in history, perched atop a magnificent natural amphitheatre of vines. This site, one of the most visited in France with more than one million visitors each year, is a veritable open air museum. The town of Saint-Émilion has striking troglodyte origins that are visible today. The monolithic church is the biggest of its kind in Europe. A remarkable series of monuments and relics from the great Romanesque era are located along its steep streets. The soft ochre-tinted stonework embodies the spirit of a town that is a haven for strollers, with its seasonal events, shops, gastronomic restaurants, craft shops and art galleries.
The vineyards are located on the right bank of the River Dordogne, where the landscapes are amazingly diverse. Approaching from the south, the medieval town can be seen from a considerable distance. From the west, on leaving Libourne, visitors navigate an ocean of vines dotted with grand houses and woodland copses.
The vines grow on the slopes of a rolling plateau with ideal exposure to the sun.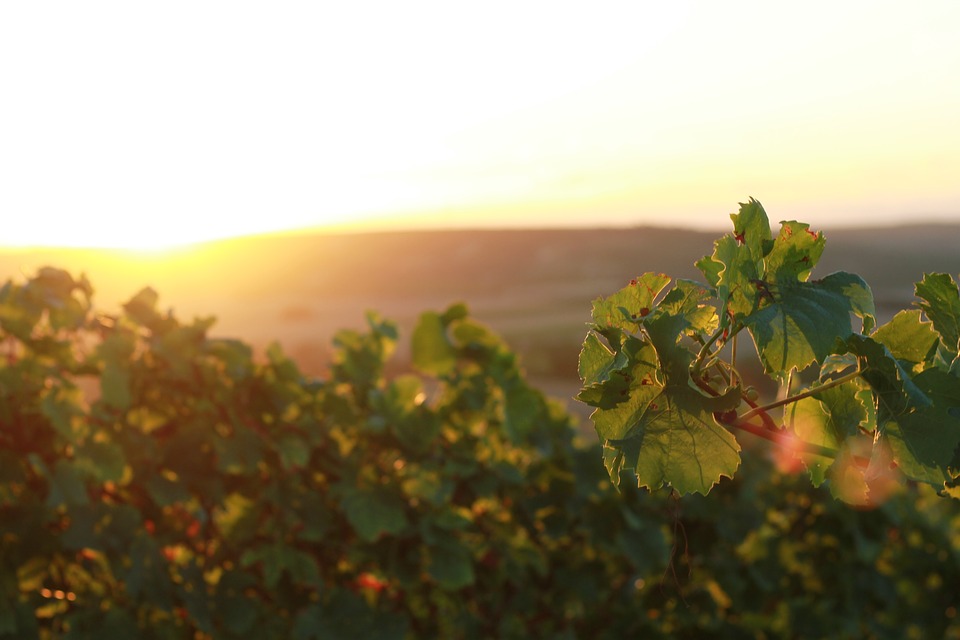 A stone gem in a setting of vines
A small town in the midst of the vines some thirty kilometres (less than twenty miles) from Bordeaux, Saint-Émilion is an absolute gem to discover, inhabit and savour. Its views out over the surrounding countryside are breathtaking.
Plateaux, slopes, vines, woods, streams and rivers all inhabit a landscape through which winding roads lead off to imposing estates.
Between the Landais woods to the north and east, the slopes that overlook the plain of Saint-Pey-d'Armens to the south and inclines that delimit the Pomerol plain to the west, the Saint-Émilion countryside covers an approximate distance of fifteen kilometres (9 miles) and embraces the municipalities of Lussac, Saint-Émilion and Puisseguin. This landscape of long valleys and irregular, bumpy hills has resulted from lifetimes of labour. It is the well-tended garden of a lovingly preserved agricultural heritage. This masterpiece crafted by Man in harmony with nature is a unique record of bygone practices
THE SAINT-ÉMILION TOURIST INFORMATION OFFICE HELPS YOU MAKE THE MOST OF YOUR STAY
All the ingredients are here for you to enjoy a pleasant day whatever your individual preferences.
Walks and free tours are favourite pastimes, just like the nature trails, treasure hunts and discovery workshops for children.
The Tourist Information Office and the local community of towns have dreamt up an entertaining range of innovative offerings. Bicycles, Tuk Tuks and now motorbikes with sidecars have recently made their appearance. Bicycle rides, Segway excursions, walks or a trip in a sightseeing train are all very popular and give a great opportunity to admire the charms of this thousand year old town.
A visit to the Greater Saint Émilion Tourist Information Office is essential, if you want to roam off the beaten track, get close up to the attractions of this majestic site or find out all there is to know about the services available throughout the year.
Whether you are looking for very specific information or simply the address of a macaroon shop, you will find everything you need.
Contact:
Office de Tourisme du Grand Saint-Émilionnais
Place des Créneaux
Saint-Émilion, France
+33 557 552 828
http://www.saint-emilion-tourisme.com/
To prepare your visit or find out more about the various estate owners, click here to view our information on each estate.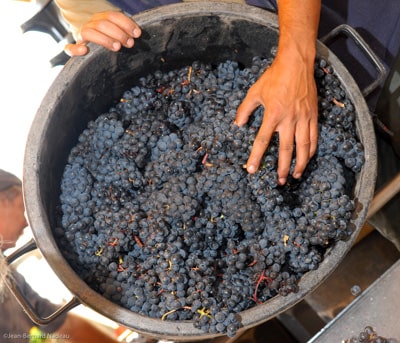 MEETING PRODUCERS AND WINEMAKERS
The Saint-Émilion winegrowers open their doors to you. The chateau owners are always happy to show you round their estates, and share their knowledge as well as their wines. You will receive a warm welcome from men and women who are passionate about their profession. A tasting tour is a great opportunity to learn about all the stages of production from the vine to the glass.
The visits available will give you a good grasp of just how much work goes into producing these magnificent wines. Whether you are looking for good wine deals, cellar visits, tastings, group receptions or bed and breakfast on a wine estate, there are many offerings to choose from.
To prepare your visit or find out more about the various estate owners, click here to view our information on each estate.
THE MAISON DU VIN DE SAINT‑ÉMILION MEET, SHARE AND TASTE
The Maison du Vin is the official boutique for Saint-Émilion wines, where you can choose from around 400 labels at estate prices.
The Maison du Vin regularly organises tastings that are also attended by winegrowers. This is a unique way to get to know the wines and the people who make them.
All year round in friendly, cosy surroundings, the Maison du Vin invites visitors to browse through the wines on offer at estate prices, and advises them how best to enjoy them.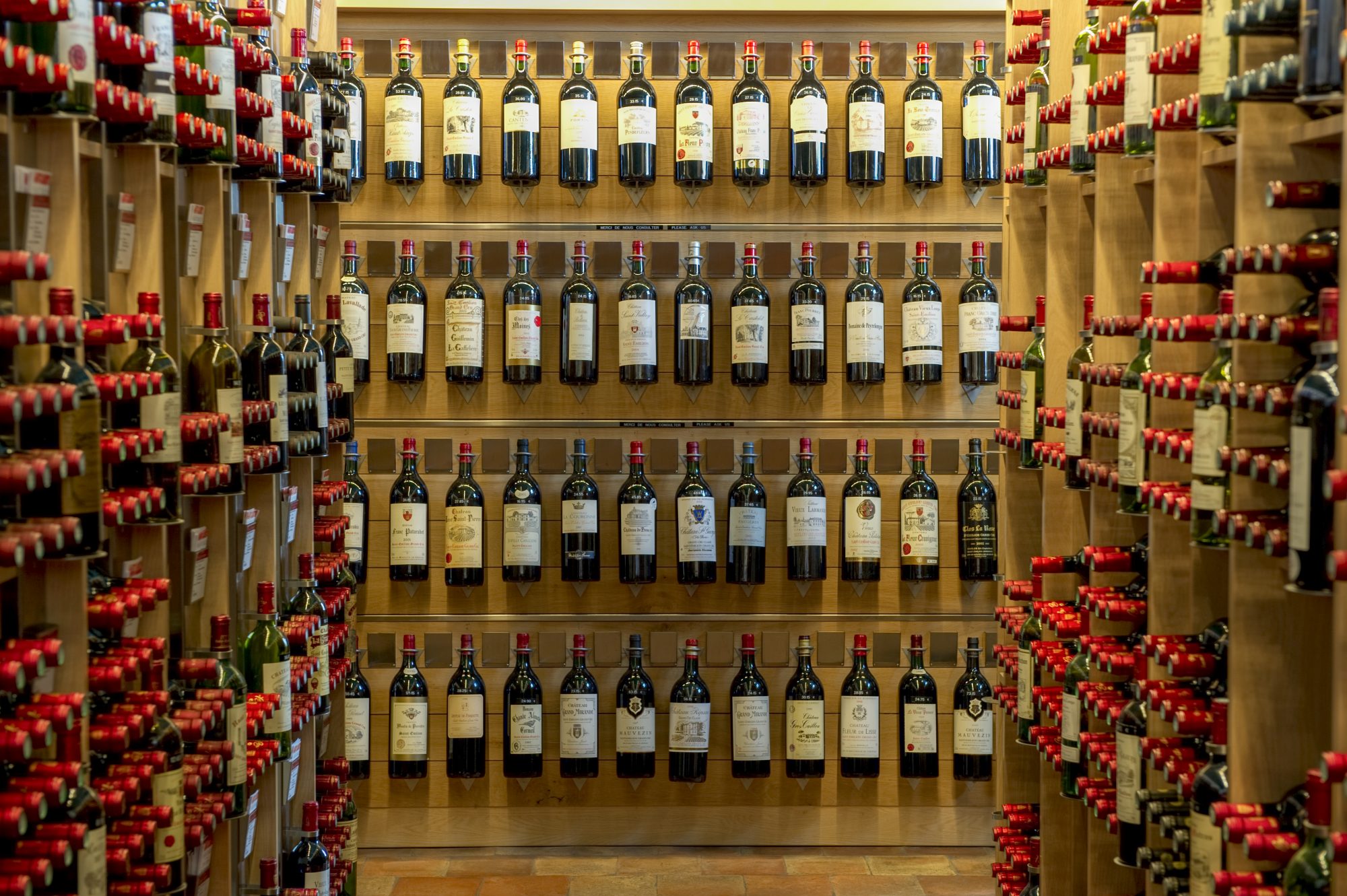 At the Saint-Émilion wine boutique, a team of experts is at your service
The wine boutique at the Maison du Vin and its on-line store are THE showcase for Saint-Émilion's wines. There are almost 450 wines on offer at estate prices. A team of specialists is on hand to provide well-informed advice and to guide you to the bottles that will give you the most enjoyment. You will also find a selection of books about Saint-Émilion as well as wine and tasting gifts and paraphernalia. It is an ideal place to pick up a souvenir or a great present.
As visitors enter the boutique they come across an amazing sensorial experience. The "aroma table" challenges you to test your awareness of the different aromas in wine.
Many wines and accessories can also be found on-line at: www.maisonduvinsaintemilion.com.
Get to know or learn more about wine at the Wine School
The Wine School is part of the Maison du Vin. It is the ideal place for a first tasting. Recognized oenologists run sessions in individual or group formats. Durations of these sessions are variable (from one hour to a full day), but are always adapted to their audience and the subject in hand.
Here you can taste wines, learn more about the terroirs, test your tasting skills and understand the aromas and flavours that have forged the identity of Saint-Émilion wines.
The Tasting Lounge at the Maison du Vin offers different modules suited to different learning expectations.
The Discovery Module is an introduction to Saint-Émilion wines through their history, grape varieties and distinctive features.
The Terroir Module (3 terroirs and 3 wines) focuses on the importance of terroir in how Saint-Émilion wines are made.
The Grands Crus Classés Module offers the opportunity to learn more about this unique classification.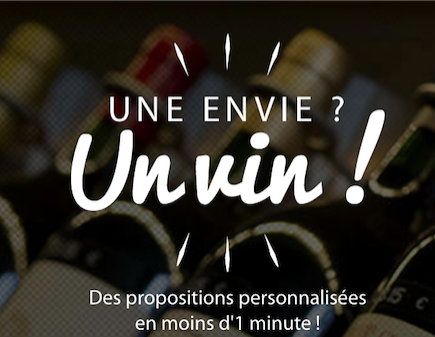 Match your fancy of the moment with a wine!
The online store Une envie ? Un vin ! generates a list of wines for every situation or whim imaginable to suit everyone's expectations and budget.