A LOOK BACK ON THE 12TH INTERNATIONAL MEETING OF THE DISCIPLES OF ESCOFFIER
At the 12th International Meeting of Disciples of Escoffier which took place in Bordeaux on 15 March 2019 for the International Finals of Escoffier Young Talents, students from all over the world gathered to represent their country in the competition.
And a young student from the Ecole des Métiers du Lot-Cahors, Grégory Dattiche won 1st prize for cooking in the international finals! The day event was also an opportunity for these talented young people to meet influential chefs from all over the world, some of whom have earned Michelin stars, and others who are "Meilleurs Ouvriers de France", to celebrate their shared passion for gastronomy.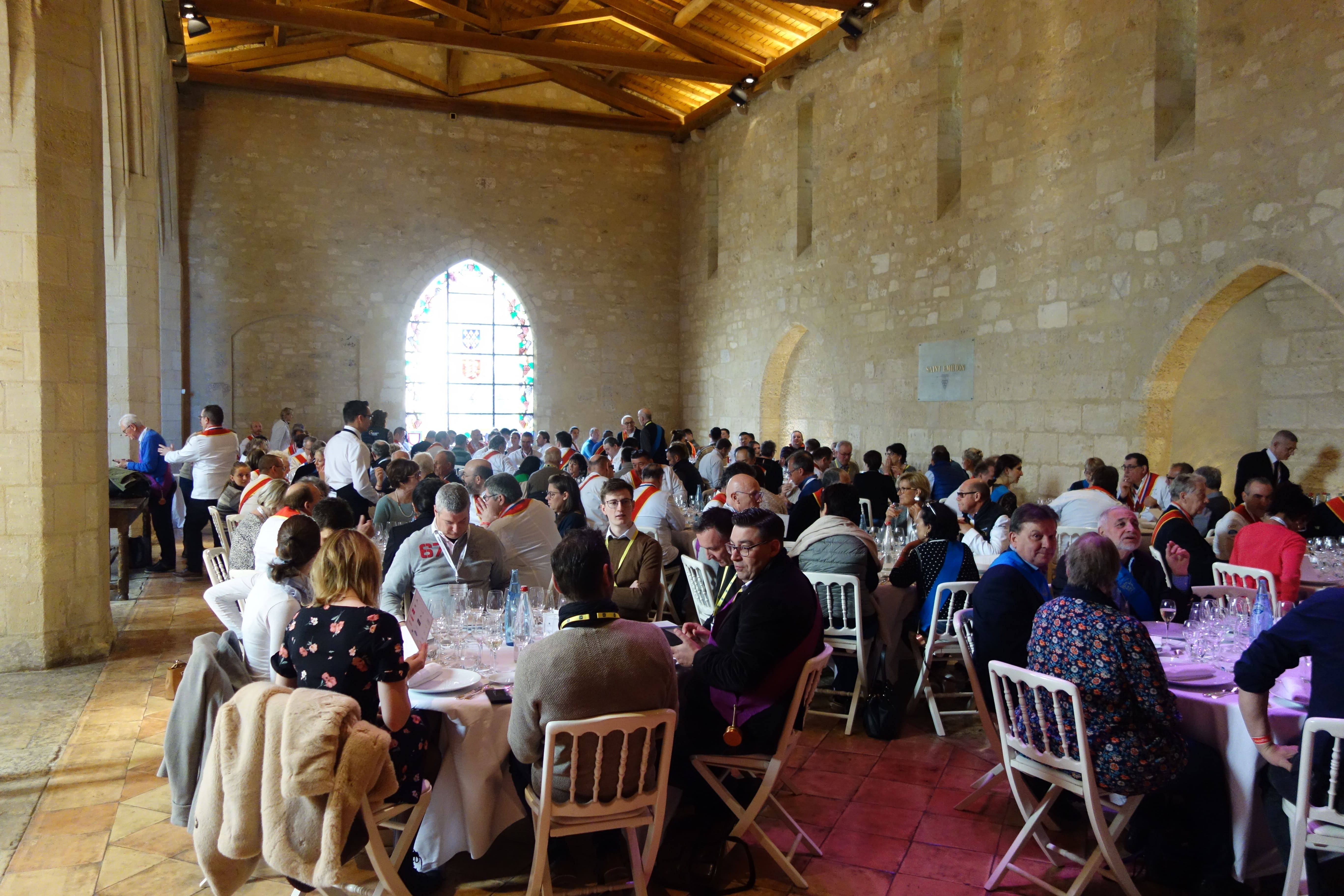 150 DISCIPLES OF ESCOFFIER IN THE MIDDLE OF SAINT-EMILION
On Saturday, 16 March, 150 members of the Disciples of Escoffier went to Saint-Emilion to visit the châteaux and the underground monuments.
They discovered the medieval town of Saint-Emilion on a guided tour and met some of the members of the Saint-Emilion Jurade, who welcomed them for a luncheon prepared by two Michelin-starred chefs in Saint-Emilion, Alexandre Baumard (1-star restaurant "Logis de la Cadène" in Saint-Emilion) and David Charrier (1-star restaurant "Les Belles Perdrix" in Saint-Emilion) in collaboration with Monblanc Traiteur.
TWO NEW INDUCTEES
For the occasion, the Jurade inducted Bernard Louis Jaunet (International Secretary) and Nicolas Salé (Chef at the Ritz and International President of the Disciples of Escoffier), while the Disciples of Escoffier themselves inducted Jean-François Galhaud (President of the Saint-Emilion Wine Council).
That evening, a gala dinner for the Disciples of Escoffier with the theme of "Stars of the Southwest" awaited guests at the Grand Hôtel in Bordeaux, featuring Saint-Emilion Grand Cru Classé wines. During these thrilling days, the Disciples of Escoffier met the winegrowers of Saint-Emilion and discovered the terroir.