SAINT-EMILION, REFINEMENT FRENCH-STYLE
Saint-Emilion wines are a prefect representation of it. Arnaud Barthélémy, General Consulate of France in Hong Kong, confirms this to us.
WE ALL KNOW THE PASSION CHINESE PEOPLE HAVE FOR FRENCH ELEGANCE.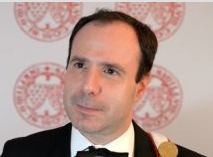 SAINT-EMILION, WINES AND LANDS SOURCES OF REFINEMENT
If Asians already know the name of Bordeaux, Arnaud Barthélémy explains to us that 'quite a few of them now know about the terroir/land and the places'. The terroirs and the village of Saint-Emilion are moreover, to the Consulate, a symbol of 'beauty of the French countryside'. Putting together the charm of a village and the culture of vines, to Asians, Saint-Emilion represents 'French refinement', adds Arnaud Barthélémy.

ASIANS VISITING SAINT-EMILION
Many Chinese and Hong Kong people want to go to Saint-Emilion, eager to learn about its wines. They come; 'to see vineyards, chateaux and to taste the wines', the Consulate says. As exemplified by the success of the 2014 Asia Pacific Vinexpo, Bordeaux wines and particularly those from Saint-Emilion are very appreciated in Hong Kong. Wine enthusiasts presented to us by Arnaud Barthélémy are willing 'to develop the wine culture in Hong Kong'.