CHRISTOPHE CHATEAU : SAINT-EMILION WINES ARE HIS PROUST MADELEINE
Christophe Chateau is in charge of communication at the CIVB, the Conseil Interprofessionnel du Vin de Bordeaux. Devoted to all Bordeaux appellations, Christophe Chateau maintains a more personal relationship with the Saint-Emilion wines.
CHRISTOPHE CHATEAU : SAINT-EMILION WINES ARE HIS PROUST MADELEINE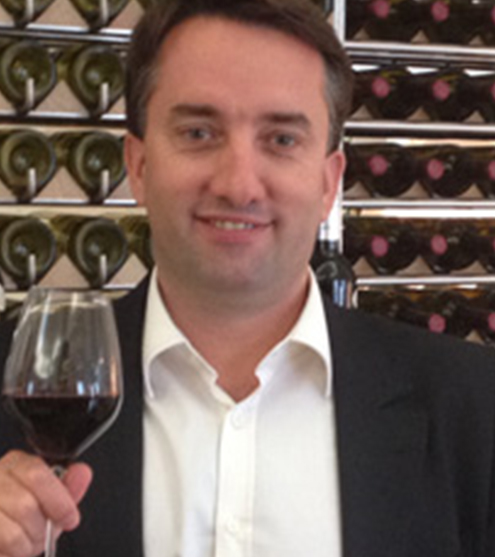 SAINT-EMILION, THE TASTE OF HOLIDAYS
 You have to imagine Christophe Chateau as a child, frolicking in his grand-parents' kitchen: "they had a hotel-restaurant near Sarlat, in the Perigord region. Their flagship wine was a Saint-Emilion". In his memory, the porcini mushrooms and confit smells mix with the view of this ruby wine ("it was mythical"). As a young adult, he owes his Saint-Emilion wine tasting initiation to his grand-father again: "I'm a big fan of Merlot, I like round, fruity, meaty wines!".  In love with grape varieties, Christophe Chateau has also been seduced by a state of mind : "Saint-Emilion, it's magnificent village and terroirs. Furthermore, the winemaker side of the craftsmanship in the family is truly magical".

SAINT EMILION, THE AMBASSADOR OF BORDEAUX
Responsible for communication at the CIVB, Christophe Chateau works to promote all Bordeaux wines. Since 2006, the Conseil Interprofessionnel develops wine bars. After Shanghai and New York, about ten establishments should open in the big cities, including Asian ones. Designed like embassies, those bars offer Saint-Emilion wines of course: "The big Bordeaux wines are key to access the new markets. People don't drink Saint-Emilion grands crus classés every day, but thanks to them they discover the diversity on offer", he explains. A role of Saint-Emilion wines also fulfilled during the event "Bordeaux celebrates wine", this concept has arrived in Brussels this year.  The Saint-Emilion wines are convincing ambassadors, they are also very good memories to share!