CHRISTOPHE MITTON: A SELF-TAUGHT EXPERT
Christophe Mitton was a bright lad, studying hospitality at college before discovering a passion for wine and pursuing this passion until it led him to La Cape, the restaurant in Cenon, where he is now head sommelier.
"THE TOWN IS INCREDIBLY BEAUTIFUL AND THE NAME ALONE COMMANDS INSTANT RESPECT."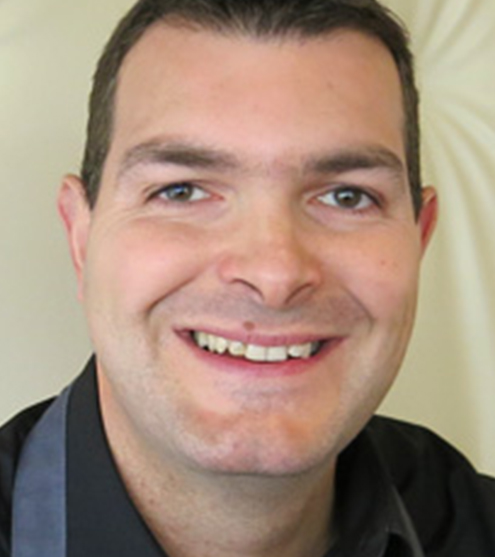 When discussing Saint-Emilion, the first thing which springs to Christophe's mind is the prestige of the appellation: "The town is incredibly beautiful and the name alone commands instant respect." Above all he appreciates the wines for their finesse and velvety-smooth finish, "ripe blackcurrant and raspberry of course, truffles in certain Châteaux and then the more subtle notes like prune, leather, or that classic hint of green pepper in the Cabernets… That complexity is what makes Saint-Emilion so special."

Christophe has fond memories of being bowled over by the freshness of a Château Pavie 1949, and a Tertre Roteboeuf 1998 which was as smooth as silk when served with a prime cut of beef. His personal favourites include Beausejour Becot, and a special weakness for 'La Dame de Onze Heures' from the Domaine de Valmengaux. "In the restaurant I tend to suggest a good Saint-Emilion to match lamb dishes or caramelised pork (but not sweet/savoury combinations), at home my favourite would be roast free range duck, basted until the skin turns crispy… pair that with a Saint-Emilion and watch the sparks fly."

One final piece of advice: "With wines from Saint-Emilion you need flavours which are crisp and precise. The power of the wine will bring out the individual flavours. There shouldn't be any competition or tension between the food and the wine, just a perfect balance of simplicity and complexity.
Christophe Mitton – Restaurant La Cape – Cenon (Gironde – France)