DENIS HERVIER, HIS CHILD IS CALLED EMILION
A columnist and a wine taster for Bettane et Desseauve and the Vigneron magazine he also made his voice heard on France Bleu Berry. Great lover of Saint-Emilion wines, Denis Hervier was inducted during the 2015 Spring Festival. He is now the Prud'homme de la Jurade.
DENIS HERVIER IS CONSIDERED IMPORTANT IN THE WORLD OF WINE.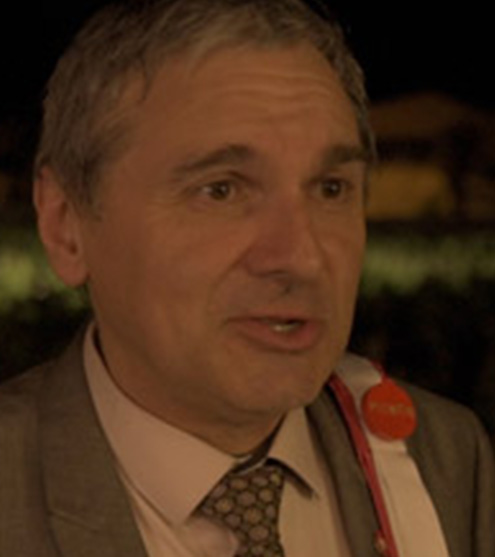 DENIS HERVIER, AMBASSADOR OF SAINT-EMILION WINES
By becoming the Prud'homme de la Jurade, Denis Hervier has entered the great family of Saint-Emilion wines. Due recognition, since he was already part of it: "I have a son whose middle name is Emilion. I just love Saint-Emilion wines, I think I had it in the genes", he says with a big smile. If the journalist says he had "always been more or less an ambassador for wines of Saint-Emilion", he promises to continue working in this direction, helped by the quality of work of the winegrowers of Saint-Emilion, "My job turned towards discovery and Saint-Emilion palette is so broad, we make discoveries every year". And Denis Hervier salutes the new generation of winemakers, girls and boys, who inherit from their parents: "There is a younger generation that arrived and who has the desire to do well. We are there to encourage them".

TRUFFLES AND WINES OF SAINT-EMILION, BUT NOT JUST THAT …
If Denis Hervier is sensitive to "The depth of Saint-Emilion history", he is also a great taster of the "Wines of the four seasons". Author of books on gastronomy and wine, in 2005 the journalist published an acclaimed book, "Le Vin et la Truffe" with the Éditions Féret publishers. His best memory of tasting? "A truffle meal with Saint-Emilion wines", he says dreamily. But fresh truffles can be eaten only in winter. How to choose wine in spring and summer when the temperature rises? "We drink less-rich vintages such as 2009. We move onto more specialized vintages and it still works fine". The new Prud'homme was particularly attracted by the pairings between the Saint-Emilion wines and Alain Passard's cuisine. Over the Jurade's dinner, the three-star chef offered Brittany blue lobster and flamed aubergine caviar, a suckling lamb from Quercy and also roasted white peaches: "It was a real harmony. That's what it takes. Saint-Emilion rhymes with emotions". Passionate words!