GUILLAUME DEGLISE. SAINT-EMIILION VALUES EXPORTED TO VINEXPO ASIA-PACIFIC
Hong-Kong greeted Saint-Emilion wines as part of the 2014 Asian edition of Vinexpo fair. Guillaume Deglise, its director, emphasized the beautiful evolution of Saint-Emilion wines and shares with us his affection towards them.
GUILLAUME DEGLISE, THE VINEXPO DIRECTOR, EMPHASIZED THE BEAUTIFUL EVOLUTION OF SAINT-EMILION WINES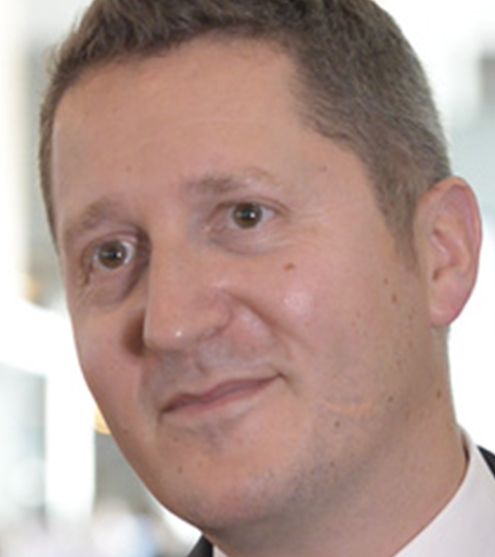 AND SAINT-EMILION CONQUERED ASIA…
 If Bordeaux wines, particularly those from Saint-Emilion, already have an important place in China, they are now experiencing good prospects in Japan as well as in Pacific Asia.  Guillaume Deglise is moreover "very optimistic when it comes to the potential of Saint-Emilion wines". Indeed, in about fifteen years, Saint-Emilion and other Bordeaux wines managed to gain wine lovers loyalty on the other side of the world. A phenomenon that the Vinexpo director qualifies as "extraordinary", bearing in mind that the Asian people did not know about wine.

SAINT-EMILION, VALUES-BEARING WINES
Saint-Emilion appellations seduce Asian people notably thanks to the universal values "of unity, family and team work", that they convey,  Guillaume Deglise explains to us. Qualities that characterize the Saint-Emilion winemakers' know-how, which can be found year after year.The Vinexpo director also salutes the Jurade's work to defend the colours of Saint-Emilion, Saint-Emilion Grand Cru, Lussac saint-Emilion and Puisseguin Saint-Emilion appellations.  He believes that brotherhoods "bring a lot of traditions and conviviality".

WHEN THE SAINT-EMILION CHARM WORKS
 Whether you are Asian or French, Saint-Emilion wines have a strong power of attraction: "The first time I came to the Bordeaux region, I went to Saint-Emilion", the Vinexpo Director confesses. The discovery of wines but also of the village really made an impression on him. Things to share, Saint-Emilion wines bring people and cultures together. Guillaume Deglise moreover offers, during  Vinexpo Asia-Pacific fair, to try a food and drink pairing: taste a Saint-Emilion wine with Peking duck!