HAROLD HAMERSMA, SAINT-EMILION WINES, IT ALL STARTED WITH A BOOK…
A journalist specialized in wine, Harold Hamersma works for the Dutch newspapers, radio and television. Forty years ago, thanks to a book, Saint-Emilion generated his passion for wines.
HAROLD HAMERSMA, DUTCH JOURNALIST AND A WINE SPECIALIST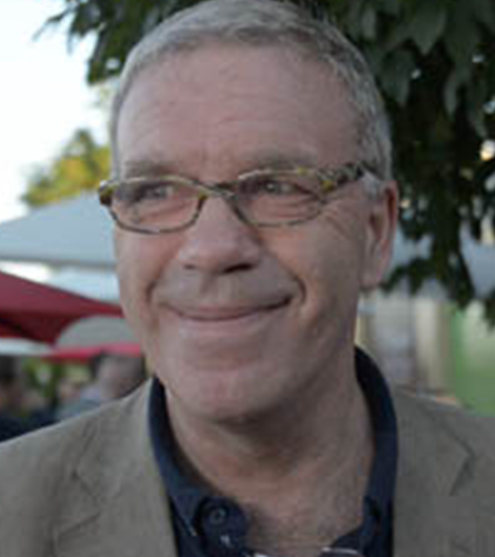 A TRIGGERING BOOK
 At a very young age, Harold Hamersma got interested in wine and bought a book on the subject, which advised to go to Saint-Emilion. The young man then spent three weeks in the village: "I was constantly in the cellars, talking to producers, to wine makers, I went to all the châteaux", remembers the journalist. Amazed by what he is discovering, he dreams of "becoming the successor to the author of the book that sent him to Saint-Emilion", he confesses. Today, Harold Hamersma is also writing and can convey his loving relationship with Saint-Emilion wines.

WINES WITH A UNIQUE CHARACTER
Harold Hamersma is still as fascinated by the specificity of the Saint-Emilion terroir: "it's well-known in the whole world and it is so small". Saint-Emilion wines give you unique moments, "they are very intelligent wines that trigger beautiful thoughts and beautiful conversations", he says with a smile. With Saint-Emilion wines, you do more than drink a glass of wine, you live a unique experience. For Harold Hamersma, who has the opportunity through his work to discover a large number of wines, "every time, tasting a Saint-Emilion wine is a special moment".

SINGULAR AND RECOGNIZABLE FLAVORS
Saint-Emilion wines have "this softness, this depth, a velvet touch combined with a masculine touch", Harold Hamersma explains. To taste it, the journalist advises to "let the Saint-Emilion wine be the hero". If you cook in a simple manner, without hiding the wine flavors by food that is too spicy, you can appreciate those wines' charm and aromas. "A nice piece of beef, not too complicated, or to be a bit more exotic, maybe a Japanese beef, Wagyu beef", suggests Harold Hamersma. Then choose matching Saint-Emilion wines as you like!