JACKY TERRASSON, JAZZ PIANIST
Jacky Terrasson's passion for Saint-Emilion wines is deeply anchored, a kind of tradition, a knowledge transmission… « I remember my grandfather who introduced me to wine and who spoke to me about Saint-Emilion wines. It was the beginning of my love for wine ».
I REMEMBER MY GRANDFATHER WHO INTRODUCED ME TO WINE AND WHO SPOKE TO ME ABOUT SAINT-EMILION WINES…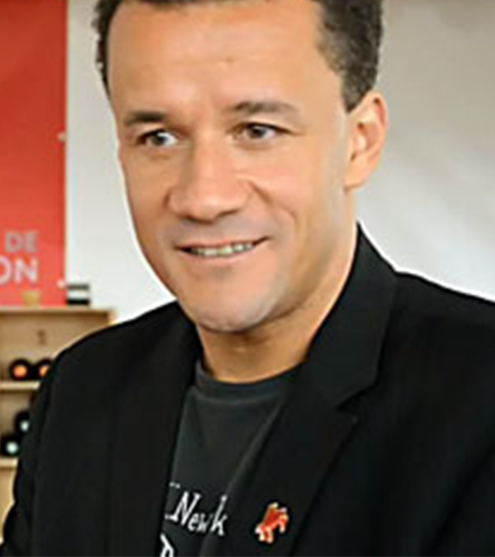 This great jazz pianist, internationally known, is a music standard. A blend of lyricism, velocity but also musical intimacy, Jacky Terrasson's melodies pair perfectly with the Saint-Emilion wines. Beyond the « great taste » aspect, friendliness prevails.
« Wine is exhilarating, something that makes it fun… It bring friendship, sometimes brotherhood, but also intimacy… All that can be found on stage during the Saint-Emilion Jazz Festival! ».
There is a real relationship between the musician's pleasure on stage and Saint-Emilion wine creation. This probably comes from the fact thatJacky Terrasson is now an iconic figure of Saint-Emilion.
At the request of Dominique Renard, Saint-Emilion Jazz Festival producer, Jacky Terrasson wrote the Jurade of Saint-Emilion's hymn. Further evidence of his commitment to the Saint-Emilion wines.