JACQUELINE HARTLEY LOVES SAINT-EMILION
Jacqueline Hartley is married to an Englishman, but she is no less passionate by her native France. Her husband and herself are dynamic ambassadors of the Saint-Emilion wines in the north of England. This was well worth an induction at the Jurade for York Chancellor's wife.
JACQUELINE HARTLEY, SAINT-EMILION JURADE DAME.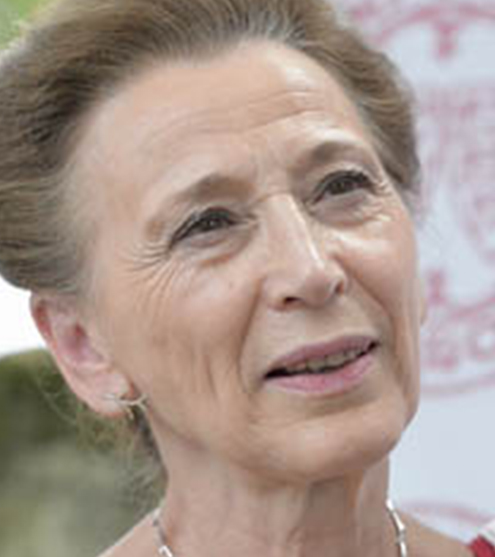 A NEW DAME FOR THE JURADE.
During the 2014 Ban des Vendanges ceremony, Jacqueline Hartley vowed loyalty to the Saint-Emilion wines. It's an engagement that she had already committed to a long time ago. "We come to Saint-Emilion with great pleasure twice a year, because there we found wines that have a magnificent quality. Bizarrely, Jacqueline Hartley did not discover those wines in France but in England, following her father-in-law's recommendations: "The English have a great relationship with Saint-Emilion, because they always thought it belonged to them", she laughs, before adding: "they also really like wine".

SAINT-EMILION AND FRIENDSHIP.
If you ask Jacqueline Hartley what her best memory of Saint-Emilion is, the Jurade Dame replies talking about feelings: "I think of friendship", simply. "The first time I came, I was a bit intimidated to meet people who knew so much about wine. In fact, I quickly felt at ease, everyone made us feel so welcome!" she smiles. It must be said that those wines call for conviviality. Around a good meal, with friends, or family members, Jacqueline Hartley pairs them with game, lamb, beef, and even seafood. Always loyal to Saint-Emilion, Jacqueline Hartley has the intention of being committed to her recent induction!