FOR JEAN-BENOÎT AUZELY, THE WINES OF SAINT-EMILION SHINE ON THE WEB
Jean-Benoît Auzely only sells wines from the Bordeaux region, and hence you'll find Saint-Emilion wines on his website. Fascinated by Saint-Emilion and the work of its wineries, he knows how to share his passion!
JEAN-BENOÎT AUZELY, CREATOR OF THE WEBSITE DEDICATED EXCLUSIVELY TO THE SALE OF BORDEAUX WINES: WWW.20H33.COM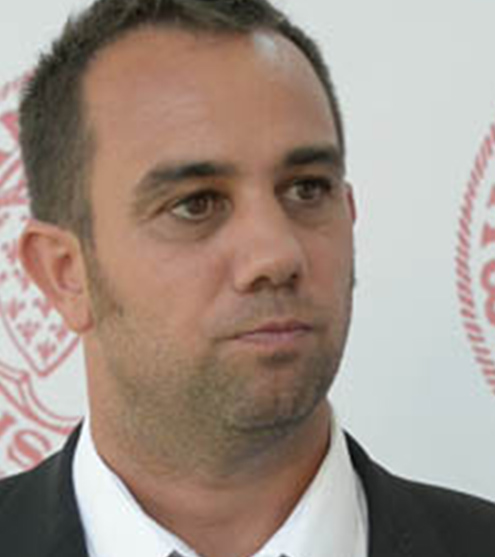 SAINT-EMILION AND ITS REGION, INTERNATIONALLY RECOGNIZED WINES
"The vineyards of Saint-Emilion are established in the world with credibility, legitimacy and recognized quality", says Jean-Benoît Auzely. For him, marketing these wines is a choice of his heart. "It is because I myself live in the rhythm of these vineyards, which I think is legitimate for advising them". Jean-Benoît Auzely's customers clearly love Saint-Emilion as much as he does: "Saint-Emilion wines totaling at least 50% of the wines we offer".

SAINT-EMILION OR CONVIVIALITY IN A BOTTLE
To explain his love of Saint-Emilion wines, Jean-Benoît Auzely emphasizes on the pleasure of tasting: "This is a story of sharing and passion". His enthusiasm for the work of the winemaker even took him to participate in the harvest for the first time two years ago "I wanted to have a go at all posts: collector, grader, tractor driver. In St. Emilion, the harvests are a real moment of brotherhood.' Conviviality that he likes to honour with a glass of Saint-Emilion "with my best friends, chimney fire and music in the background, it's perfect." And you, how do you like to celebrate Saint-Emilion wines?