JEFFREY CAMERON LOWE. MEETING WITH SAINT-EMILION WINEMAKERS
A passionate man in the aviation service, Jeffrey Cameron Lowe discovered Saint-Emilion wines thanks to a château owner's invitation. An unforgettable souvenir.
JEFFREY CAMERON LOWE, DIRECTOR GENERAL OF ASIAN SKY GROUP, BASED IN HONG KONG.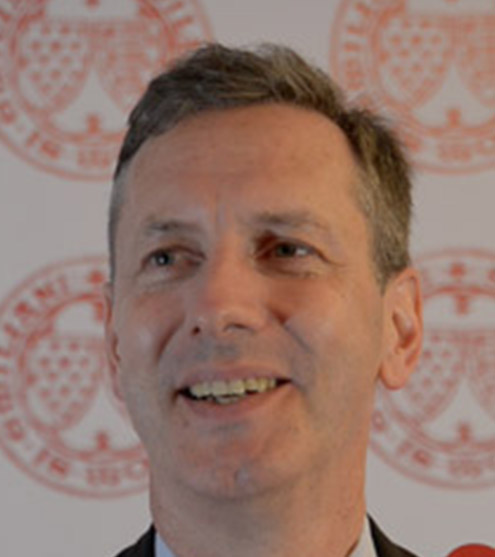 SAINT-EMILION, EXPERIENCE IN WINEMAKING
A wine lover, but without much knowledge of the work of winemakers, Jeffrey Cameron Lowe will always remember his visit to a Saint-Emilion property. Greeted warmly by the winemaker, she showed them: "the production, making and the overall facilities". To someone who knew nothing about winemaking "it was fascinating to discover all that know-how and to then go back to the vineyard". Feeling like he now owned a trade secret, he was then able to "feel the whole process of making a good wine", he explains.

SAINT-EMILION WINES AMBASSADOR, THE PLEASURE OF SHARING
Having lived this experience with Saint-Emilion wines, Jeffrey Cameron Lowe became a true ambassador for them, to the point of being inducted by the Saint-Emilion Jurade: "I can talk about it for hours". In line with wines which appeal to the senses, Jeffrey Cameron Lowe likes to share the memories of his visits to Saint-Emilion; The regular alignment of the vines, the whiteness of the village's stones, and also in the properties: "the long tree-lined alleys, the crunching sound of the gravel under your feet", so many announcing sensations for a convivial tasting of a Saint-Emilion bottle.
How about you, which is your best memory of a château visit in the Saint-Emilion appellations?