JUNJIE YAN. SAINT-EMILION: LIKE IN A FAIRYTALE
Working for ASC Fine Wines, Junjie Yan has obviously been through Saint-Emilion's wine route. Amazed by those unique character wines, she has recently become a Saint-Emilion Jurade member.
JUNJIE YAN, ASC FINE WINES, ONE OF THE CHINESE LEADERS IN WINE IMPORTATION AND DISTRIBUTION.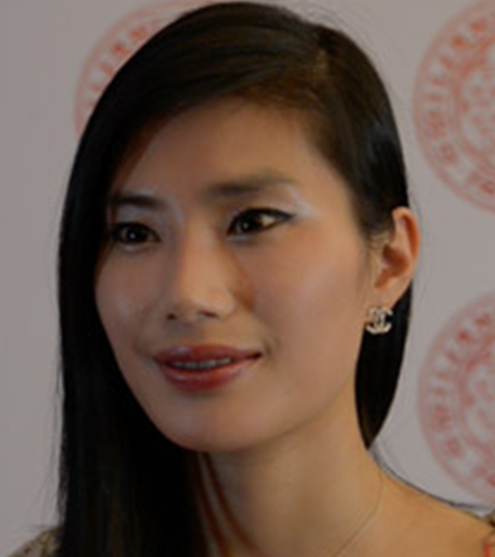 SAINT-EMILION, THE MERLOT KINGDOM
Inducted by the Saint-Emilion Jurade, Junjie Yan is honored by what seems to her "like an encouragement" and the acknowledgement of her knowledge: "It means I know Saint-Emilion better". She explains: "Saint-Emilion is the Merlot kingdom and this cépage delights the Chinese taste buds". In China, people like those "round, warm, silky-tasting wines", she adds. A pleasant wine, easy to drink and that goes as well with Asian cuisine as with occidental cuisine. To prove it, Junjie Yan claims that with Saint-Emilion wines, "if you cook soya sauce or beef, it's always a good pairing".

MANY SLEEPING BEAUTIES
Knowing Bordeaux wines and particularly Saint-Emilion wines better is "part of her duties" she explains. When she first went to Saint-Emilion, she discovered an intimate and charming village, that makes "fantastic wines", she remembers. A village where, Junjie Yan tells us in confidence, "there are many beauties to be discovered". Saint-Emilion wines that are waiting to be discovered and tasted!