LOUIS HAVAUX : « IN BELGIUM, WE ARE VERY INTERESTED IN SAINT-EMILION WINES »
We meet with a passionate Belgian devoted to Saint-Emilion wines.
THE JURADE CHANCELLOR IN WALLONIA HAS BEEN ATTACHED TO SAINT-EMILION SINCE HE WAS A SMALL CHILD.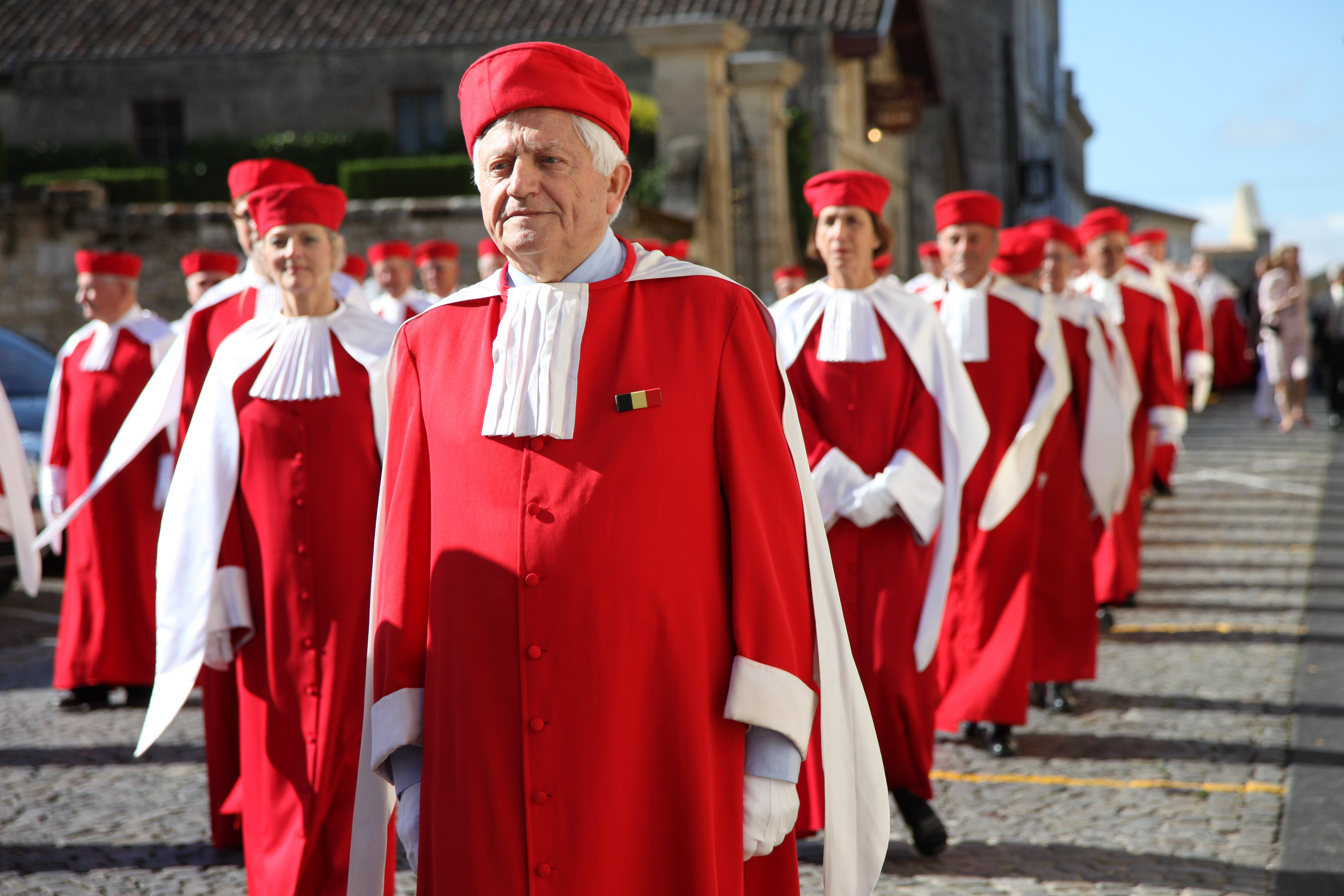 CHILDHOOD MEMORIES
 When Louis Havaux talks about Saint-Emilion wines, his strong accent, which betrays his Belgian origins, becomes very cheerful. The 79-year-old Jurade Chancellor in Wallonia can't be more sincere while he recalls the origins of his attachment to Saint-Emilion wines. "When I was still little, I wasn't even 8 I think, the family doctor had prescribed Saint-Emilion wine to my sick grand-mother! To be drunk with moderation of course!" he remembers. Louis Havaux has kept a strong memory of Saint-Emilion wines.

SAINT-EMILION, SILKY WINES
As an adult, this Jurade Chancellor really discovered those wines. His voice charged with emotion, he describes them: "supple, silky, likeable, to be drunk when they're young but that keep well". Strong with this passion for Merlot wine and Saint-Emilion know-how, Louis Havaux is a particularly active Chancellor. Journalist specialized in wines and spirits, former oenology TV presenter on Belgian TV, he was inducted at the Saint-Emilion Jurade in 1986. Since then, he has himself got around a hundred celebrities inducted.

BELGIUM, PASSIONATE FOR SAINT-EMILION
 "Being a Chancellor, I organize two gatherings a year, most of them in Belgium. I also go at least twice a year to Saint-Emilion, for the Fête de Printemps and the Ban des Vendanges de la Jurade de Saint-Emilion. I organize châteaux visits and tastings, and every year, I induct the first Belgian sommelier", he details. Louis Havaux also likes to recall: "In Belgium, people are very interested in Saint-Emilion wines. Maybe even more than in France!"