MALENE HERTZ. SAINT-EMILION, WELCOME TO DENMARK
In Denmark, Malene Hertz is, amongst other things, a journalist specialized in wine. Visiting Bordeaux, she tells us about her compatriots' strong attachment to Saint-Emilion wines.
MALENE HERTZ, DANISH JOURNALIST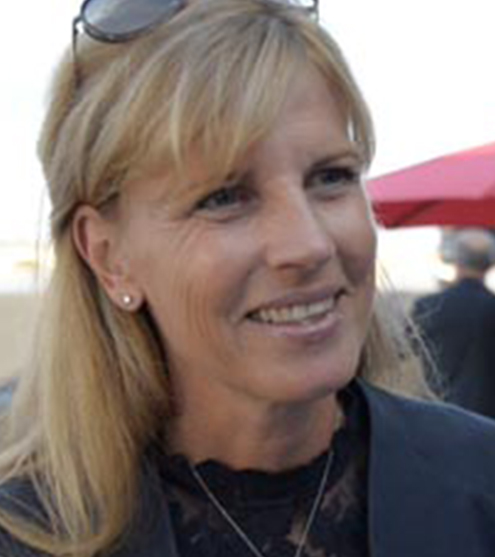 SAINT-EMILION WINES IN THE HEART OF THE DANISH
"In Denmark, Saint-Emilion wines are the most well-known and most liked Bordeaux wines". Malene Hertz explains. A passion for those emblematic wines shared by the journalist: "I had the pleasure of selling Saint-Emilion wines, and to work in Saint-Emilion a bit, it's very dear to my heart", she adds. To her, Saint-Emilion wines are warm: "every time I went to Saint-Emilion, I've always felt this sunshine', she confesses. "It is very picturesque, aesthetic and authentic", Malene Hertz notes.

A CHARACTER THAT SEDUCES ACROSS BORDERS
If Saint-Emilion village attracts by its beauty and its history, "source of inspiration", Malene Hertz explains to us, the wines it produces seduce more and more tasters. Saint-Emilion wines are "accessible, give enjoyment from a young age", Malene Hertz describes. Looking for food and drink pairings? Saint-Emilion wines go very well with varied dishes, but, faithful to the Danish' taste for meat, Malene Hertz advises drinking them "with grilled meat or after adding a bit of sweetness to your dishes".