Influenced by Le Corbusier and Carlo Scarpa, Mario Botta is an incredible creator. Architect, inter alia, the San Francisco Museum of ModernArt, this Swiss discovered the wines of Saint Emilion through his work. Drawn by space, time and simplicity of forms, Mario Botta was the perfect man to build the chai of a Grand Cru Classé of Saint-Émilion. « I designed this winery to talk about the memory of Saint-Émilion wines. Wine is not a technique, it's a story », he says.
WINE IS NOT JUST A TECHNIQUE, IT'S A STORY…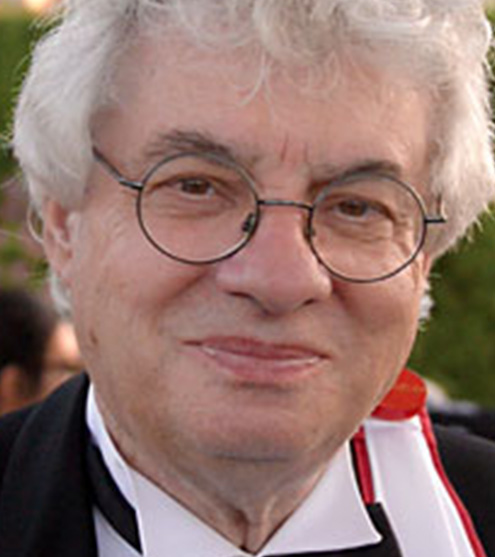 before leaving a deep trace in the Saint-Émilion wine landscape, Mario Botta first took time to contemplate the medieval village, listed as a UNESCO World Heritage: « I discovered the vineyard before the wine, the landscape's design is incredible ». To build his architectural jewel,Mario Botta felt the spirit of Saint-Émilion: « I think the vineyards have the power to tell us about the light, the sun and the work of man…».
Inducted by the Jurade of Saint-Émilion, Mario Botta is now part of the ambassadors of Saint-Émilion wines. Pleased by this distinction, the architect said he wanted to bring his stone "to the eight century long history. Here, in the Saint-Emilion vineyards, you feel part of humanity ».