MICHAEL TABONE, THE MALTESE "FACE" OF THE SAINT-EMILION WINES
He is the official Saint-Emilion wines ambassador on the small heavenly Mediterranean island. And then more…
MICHAEL TABONE IS THE LUCKY JURADE CHANCELLOR IN MALTA SINCE 2005.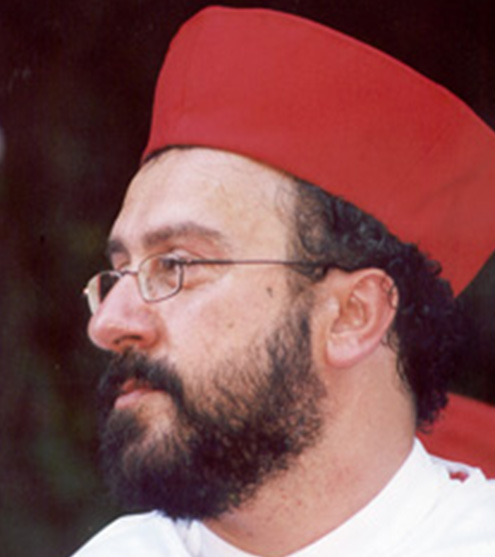 A FAMILY LINKS TO THE STORY
Michael Tabone didn't choose to represent Saint-Emilion wines in Malta by chance. The love story between this Jurade Chancellor and Saint-Emilion wines is above all a family story. It started in the 70s. His stepfather, first historic Saint-Emilion Jurade Chancellor in England, inculcated the taste for this magnificent land to him. Back then the young Michael Tabone did not even imagine he would start wearing the mythic brotherhood red gown in 2005.

THE HONOR OF REPRESENTING SAINT-EMILION WINES
A big amateur of the Merlot wine's roundness, his role is not limited to promoting the pleasure of Saint-Emilion wines. "In Malta, I am a lot more than just a Saint-Emilion wines representative, I am the face of the village, its monuments, its history", the Chancellor specifies. According to Michael Tabone, this activity is not a job, but a daily honor. "I don't get paid for that. I endorse this ambassador role because I like belonging to this community spirit, to this collective spirit that exists in Saint-Emilion", he insists.

SAINT-EMILION, A TASTE FOR WELCOMING PEOPLE
The Jurade Chancellor advises Maltese hotels and restaurants to create their card. "Saint-Emilion wines are exceptional because many chateaus are still run by families who look after their vines, sell and promote their wines themselves", he explains. As a Jurade Chancellor, Michael Tabone also enjoys welcoming the Conseil des Vins de Saint-Emilion delegation on his land. Through food and wine pairings, he brings this characteristic spirit of the Saint-Emilion wines alive in Malta: elegance and conviviality.