MICHEL PORTOS: A FREE SPIRIT
A childhood spent in Marseille, a baptism of fire at Troisgros in Roanne and a Michelin star in Perpignan – he may be settled in Bordeaux, but Michel Portos is still an avid fan of Olympique de Marseille FC. 
"MY FIRST INSTINCT WHEN SERVING A GOOD SAINT-EMILION IS TO LOOK FOR SIMPLICITY"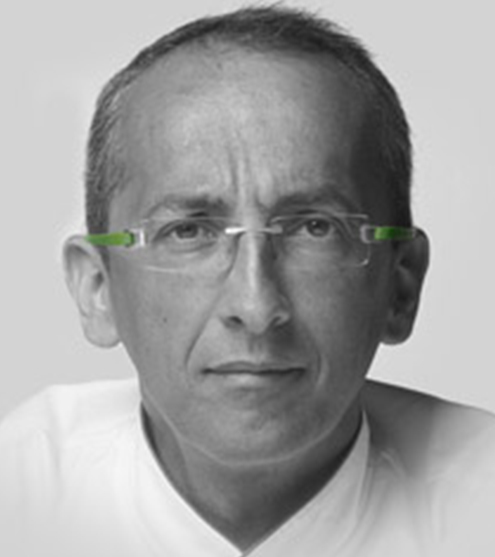 "With my background I wasn't exactly predestined to work with these great wines…" he reminisces in the elegant surroundings of his Michelin-starred restaurant Le Saint James, in Bouliac. For this self-styled 'upstart', the wines of Saint-Emilion are a luxury product, a brand every bit as powerful as Louis Vuitton or Mercedes.
"The wines of Saint-Emilion have this iconic status everywhere from Taiwan to Mexico. The village is magnificent and the vines contribute so much to the poetic beauty of the place. I can't imagine showing friends or family around my new home region without bringing them to Saint-Emilion."
For Michel Portos the wines of Saint-Emilion are emblems of human endeavour and respect for the land, and in his most precious wine memories the two are intimately linked. "François Mitjaville taught me all about Tertre Roteboeuf, and Léo de Malet Roquefort talked me through a vertical tasting of Château la Gaffelière, explaining to me how his family first worked that land in 1611. He even showed me a cedar tree planted hundreds of years ago by his ancestors, it was an unforgettable experience…"
Crowned Chef of the Year 2012 by the Gault & Millau guide, Michel Portos is passionate about the wines of Saint-Emilion. "My first instinct when serving a good Saint-Emilion is to look for simplicity: a rack of beef served with a gratin dauphinois and bread from a great baker. I can be fairly unorthodox in my food-wine pairings, and when I want to drink a Saint-Emilion I can drink it with almost anything… As long as my guests are OK with that!"
Michel Portos – Restaurant Le Saint-James – Bouliac (Gironde – France)