SAINT-EMILION, A HOMECOMING FOR NICOLAS DE ROUYN
At a time when the wines are also products of investment and speculation, Nicolas de Rouyn advocates a return to the product. While the guide Bettane & Desseauve wines from France in 2015 has recently been published, the reporter talks about what really matters: the pleasure of sharing and tasting.
EDITOR-IN-CHIEF AT BETTANE & DESSEAUVE, NICOLAS DE ROUYN, WRITES THE BLOG "BON VIVANT", DEDICATED TO THE WORLD OF WINE.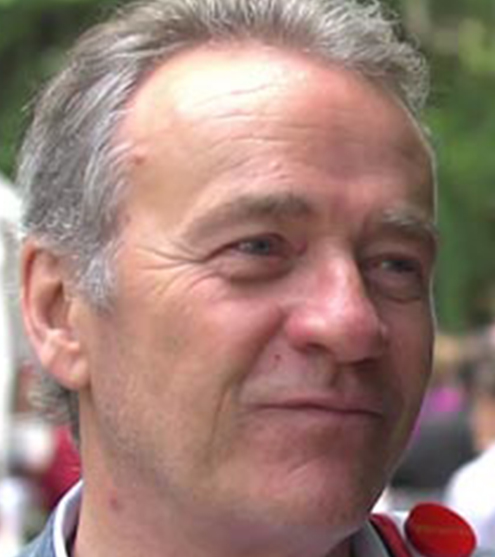 AN ATTACHMENT TO SAINT-EMILION WINES
 "Bon vivant": everything is said in Nicolas de Rouyn's blog title. A beautiful table, a good wine, pats on the back, is what drives the passion for wine in the Bettane & Desseauve Editor-in-chief. This relentless pursuit of enjoyment of wine brought the Jurade of Saint-Emilion to induct him as Prud'homme de la Jurade. Known for his outspokenness, Nicolas de Rouyn says he was honored to join "one of the fundamentals that does not move in an ever-changing world of wine". This induction also tops a long history with the Saint-Emilion wines. From the habit of seeing these bottles "at the family table" to visiting the main properties for his work, Nicolas de Rouyn says, "I am full of memories and I absolutely love it."

BACK TO BASICS
New Prud'homme de la Jurade, Nicolas de Rouyn, is now part of an institution that dates back to the Middle Ages. As he says, it "comes with the obligation to sing the glory of Saint-Emilion, a small task I have already been doing for a long time with delight". Because this is what the journalist prefers, talk about the wines he is passionate about. Being guided by the pleasure, the discovery, the man obliges when he is asked about food and wine pairings: "a good Camembert with a wine from Saint-Emilion, it can be great!". Far from the imposed figures, the journalist first encourages first to let oneself be guided by ones desires. So the wine, just the wine. And readers as passionate as him who he can debate and share with!