SAINT-EMILION WINES NICOLAS DENEUX ET SAINT-EMILION, AN AUTUMNAL MEETING
Passionate by the Saint-Emilion wines, he tells us his story and his vision of food and wine pairings.
NICOLAS DENEUX HAS BEEN SOMMELIER AT THE HONG KONG GRAND HYATT HOTEL FOR 2 YEARS.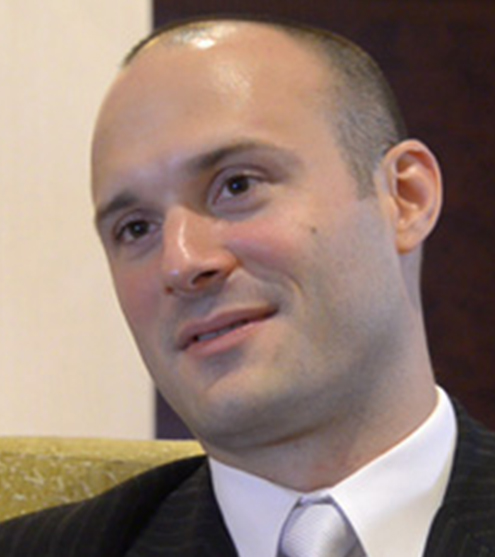 SAINT-EMILION, EMOTION ABOVE ALL
A sommelier who has worked in the best Parisian palaces and was sent to Hong-Kong by Alain Ducasse, Nicolas Deneux remembers his discovery of Saint-Emilion: "it was during autumn, I remember colors, I immediately fell in love". According to him, Saint-Emilion is one of those places, "that you don't forget", the châteaux, the meetings with the winemakers, etc. And when you ask him which is his best memory, he can't choose: "there are so many! They have to be meetings that have an impact on you. It can be a bottle, a person, a dinner or a tasting".

A MUTUAL RECOGNITION
Sommelier for 5 years in Hong Kong, Nicolas Deneux is a keen observer of local habits: "consumerism is very centerd on red wine, the market is very mature and more and more refined". It is then very naturally that the Grand Hyatt's cellar contains Saint-Emilion wine bottles. The Saint-Emilion Jurade's big dinner took place there. Six hundred people took part and eleven wines were on the menu. A true challenge and a joy to the sommelier, "it has a big impact, all our VIP clients are represented there".

FOOD AND WINES PAIRINGS: ASTONISHED AT THE OTHER SIDE OF THE WORLD
And if we did not have the opportunity to attend the Saint-Emilion Jurade Gala Dinner in Hong-Kong, we can still benefit from Nicolas Deneux's know-how. How does he work with this very diversified and often spicy Asian cuisine? "We have fun tasting: we have an amazing, very open-minded team of chefs at the Grand Hyatt". The aim is to break the rules and to surprise the customers: Lobster, fine fish with small mushrooms and a full bodied note of red wine sauce or a Sichuan pepper beef. "We never base ourselves on the main ingredient for a food and wine pairing, or very rarely", "everything is in the sides and the sauces". The sommelier has spoken, you now hold the key to perfect pairing!