PHILIPPE RAYMOND. OENOLOGIST, TECHNICAL SERVICE MANAGER FOR THE CONSEIL DES VINS DE SAINT-EMILION.
Oenology is the science, whose purpose is the study of wines. From this science, the aging and conservation techniques were born. In Saint-Emilion, the history of wine was firstly founded on the passing of ancestral knowledge. Philippe RAYMOND has been in Saint-Emilion for 20 years and in his opinion, oenology brought discipline and has put words to empirical behaviors: "today, in the council, we have a meticulousness that resembles that of Haute Couture and the whole of the Saint-Emilion winemakers are its craftsmen."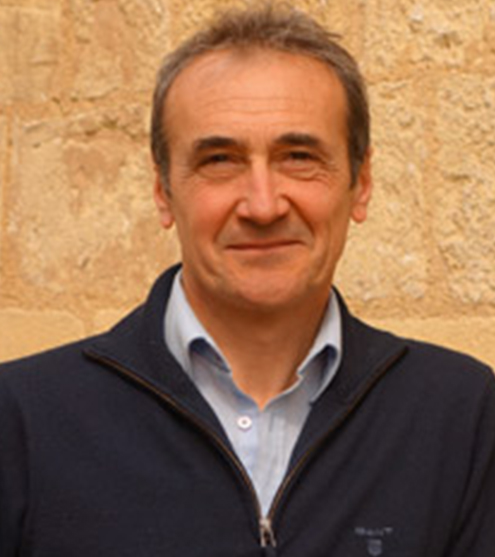 What are those appellations' particularities? For an oenologist, the exception comes from the unique marriage of the air and earth: "the different lands, combined with the Saint-Emilion climate, provide this lace". The other specificity is the fragmentation of the plots: "the average surface area is less than 5 hectares, and gives the artisanal side. We are rather winemakers than winegrowers, it's a strong identity".
Let's describe a glass of Saint-Emilion wine: "watch out, there is no unique description, because there are multiple terroirs, but we can identify strong ties. The color is bright, deep and dense, with a sparkle. To the nose, it's like a fruit cocktail infused in liquor, with a hint of freshness. In the mouth, elegance is felt first. In Saint-Emilion, fineness, long finish and complexity are mostly dominant, not overpowering".
What do you drink them with? According to Philippe RAYMOND, oenologist: "there are no limits. All pairings are allowed. From apéritif to beef steak, from Asian cuisine to sophisticated cuisine. There is a Saint-Emilion for every occasion".