SHIN KIBAYASHI. SAINT‑EMILION IN THE MANGA COUNTRY
Shin Kibayashi, writer of wine manga Les Gouttes de Dieu is a Saint-Emilion wines lover. While in Gironde, he talks about his desire to see these wines be known even more in Japan.
SHIN KIBAYASHI, CREATOR OF LES GOUTTES DE DIEU MANGA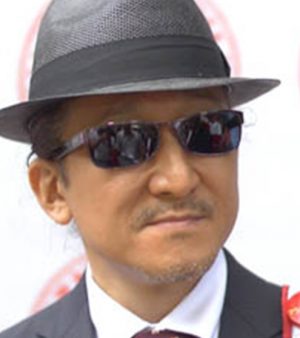 LINK TO SAINT-EMILION WINES
 During the 2014 Spring Festival, Shin Kibayashi was named Vigneron d'Honneur by the Jurade of Saint-Emilion, a title awarded to personalities that they want to honor. For Shin Kibayashi, the wines of Saint-Emilion are among "the best wines in the world". He salutes "their accessibility, minerality, but also their elegance and complexity". Wines that can be drunk young, but that can also be kept. Shin Kibayashi also recalls a 1970 vintage wine from Saint-Emilion, which has "given me the pleasure of drinking old wines".

SAINT-EMILION WINES IN JAPAN
Exports of French wines to Japan have increased over the past decade, and "many of the Saint-Emilion wines are imported", says Shin Kibayashi. But he wishes that such wines of character were much more present in his homeland. If the " grands crus classés easily became well known, a lot of châteaux are not represented", says the Japanese screenwriter. This passionate man also seeks to help distribute the wines of Saint-Emilion by quoting them in his works. He has done it in Les Gouttes de Dieu whose success both in Japan and abroad, cannot be denied. Moreover, his co-writer sister is preparing a new draft comic about wine. You will take some more manga?