SHIYING HUANG. SAINT-EMILION, KNOW-HOW AT THE SERVICE OF PLEASURE
Correspondent for Asian and international newspapers, Shiying Huang specializes in wine. One of her pleasures is to patiently explore all the things that make Saint-Emilion wines unique.
SHIYING HUANG, STUDENT AT THE WINE & SPIRIT EDUCATION TRUST AND NEWS CORRESPONDENT SPECIALIZING IN WINE.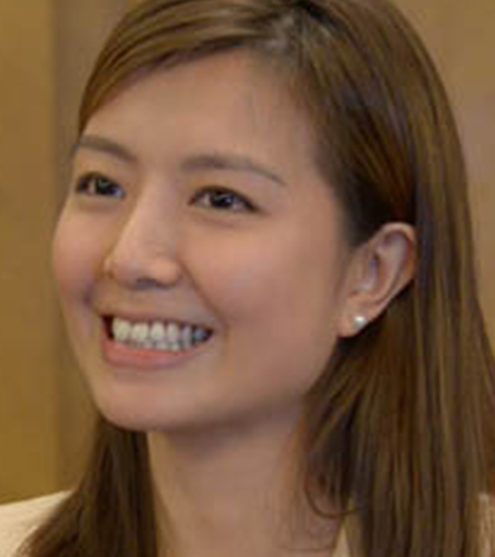 FLAVORS AND TERROIRS: INDISSOCIABLE ELEMENTS
 Thanks to the variety of terroirs,  Saint-Emilion wines offer a fantastic range of flavors. Shiying Huang speaks about "the transfer of the terroir into the glass". Soils mainly made of clay will give wines "flavors much more profound, rounder, stronger", she explains. On the contrary, "limestone soils give fresh, light, elegant notes". Being able to taste and to compare the different Saint-Emilion wines allow the young woman to "bring life to all her knowledge", initially acquired in books. Today, she knows that Saint-Emilion wines have to be understood, but above all felt.

IN ASIA, A BETTER KNOWLEDGE OF WINE
Asians are the new Saint-Emilion wines enthusiasts. Shiying Huang judges that wine knowledge progresses, even if it's not always simple to feel the relationship between flavors and terroirs. "In Asia, it's a concept people have understood rather well, but they are still trying to get the link between the two" she adds. And this is only possible through multiple experiences of tastings. Moreover, Asians "know Saint-Emilion and to them it is a guarantee they will taste a high-quality wine",  Shiying Huang adds. To grasp the flavors, Shiying Huang also suggests getting interested in the diversity of food and wine pairings offered by Saint-Emilion wines, "an aspect of Saint-Emilion not explored enough in Asia", she remarks.