BJÖRN BORG : A LEGEND INDUCTED INTO THE JURADE
On Tuesday, 22 October, the tennis legend from the 70s and 80s Björn Borg was inducted into the Saint-Emilion Jurade.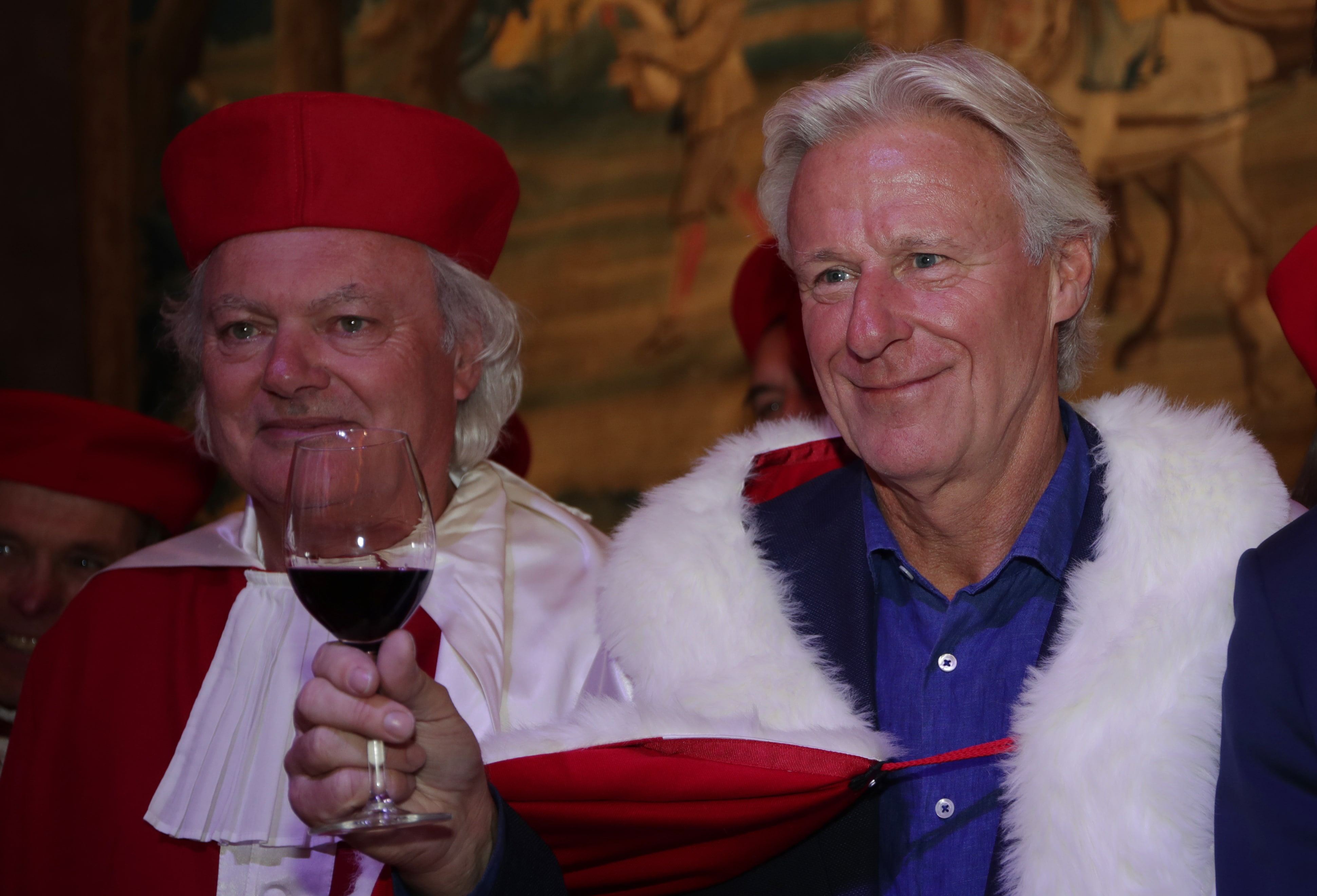 The tennis player wrote a chapter of sport history and is also a lover of wines. 
"I've always had a fondness for Saint-Emilion wines. For both their style and flavours. Whenever I go to a restaurant, I systematically order a Saint-Emilion," says Björn Borg.
Henri Leconte, who himself was inducted in 2011, served as the mediator by sponsoring his forty-year-old friend.
"Saint-Emilion is legendary. You've got Saint Andrews for golf, Wimbledon for tennis, and Saint-Emilion for wine.
I think that the Saint-Emilion Jurade is more than a fraternity; it's a family and it has heart.
Coming here with Björn, I was really nervous, but I still knew that it would be perfect.
And now, I'm so happy to be here with these Saint-Emilion winegrowers who have gathered to honour a worldwide star who brought tennis into a whole new light," said Henri Leconte.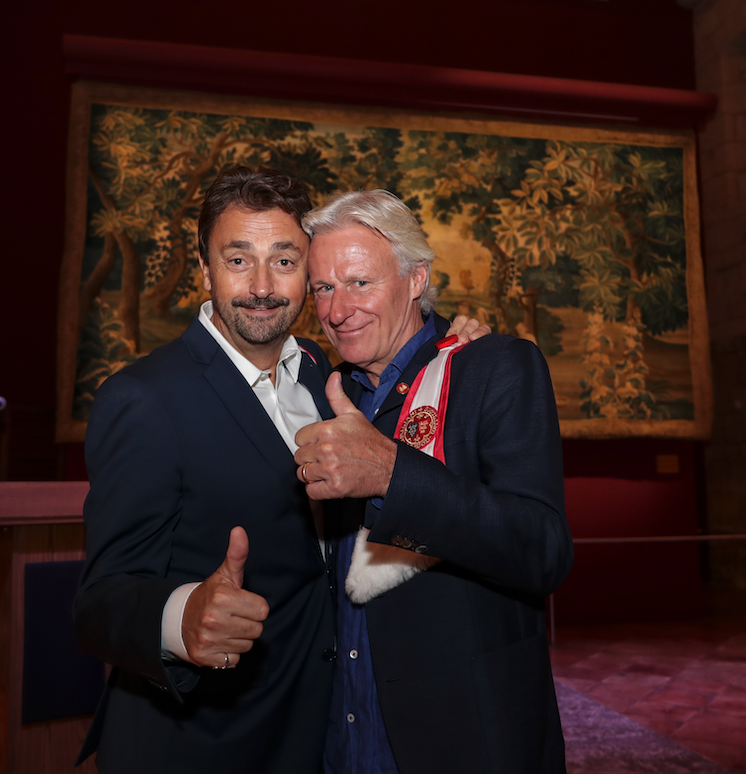 Björn Borg and his accomplice talked often about wine, especially Saint-Emilion, but never had the opportunity to go there together.
It was one of Björn Borg's dreams to discover the region.
"It represents so much for me to be here with Henri, my wife and friends. I'm sincerely thrilled."
That night, rather than on the court, the two athletes met in the Salle des Dominicains in Saint-Emilion for the induction of Björn Borg into the Jurade.
Dressed in the prestigious red robe, the Swede joined the 3,000 other inductees into the Jurade, all ambassadors of Saint-Emilion wines across the world.
This is a #saintemilionexperience, all about bringing together wine-lovers and great wines, sharing in friendship.