Discovery and tasting at the Hong-Kong Wine & Dine Festival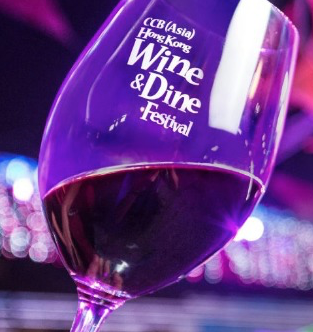 10th edition of the hong-kong wine & dine festival
On the last weekend of October, the wines of Saint-Émilion were represented by six winegrowers and negociants at the 10th edition of the Hong Kong Wine & Dine Festival; the annual event for wines and gastronomy!
One of the biggest gastronomic festivals
This highly popular event for epicureans is the starting point of the Wine and Dine Month: a month of festivities to the glory of wine and good food. During 4 days, visitors were able to discover the Saint-Emilion, Saint-Emilion Grand Cru, Lussac Saint-Emilion and Puisseguin Saint-Emilion appellations on the "Saint-Emilion – Pomerol – Fronsac" stand.
This internationally renowned event is also an opportunity to organize exceptional tastings. Thus, a Premier Grand Cru Classé was served during the "Chairman Dinner", where an audience composed exclusively of journalists, elected officials, great business leaders and professionals had the pleasure of enjoying dishes prepared by starred chefs accompanied by very fine wines.
France and the Saint-Emilion region once again delighted the audience of Hong Kong Wine & Dine Festival insiders.