MARCUS MILLER AT THE 2016 SAINT-EMILION JAZZ FESTIVAL!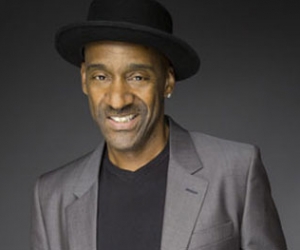 SEE YOU ON FRIDAY 22ND JULY AT 21: 30 AT GAUDET PARK TO (RE)DISCOVER THIS OUTSTANDING ARTIST WHILST ENJOYING ONE OF THE FOUR SAINT-EMILION APPELLATIONS.
Is introducing Marcus Miller necessary? The American bass player, great jazz-funk figure, is confirmed for the opening concert of the 5thedition of the Saint-Emilion Jazz Festival. See you on Friday 22nd July at 21: 30 at Gaudet park to (re)discover this outstanding artist whilst enjoying one of the four Saint-Emilion appellations.
2016 SAINT-EMILION JAZZ FESTIVAL: A FIRST FOR MARCUS MILLER
"All of my musician friends who love wine are jealous that I'm playing this festival!", laughs Marcus Miller. On July 22nd, the genius of slap will perform for the first time at the Saint-Emilion Jazz Festival.
This is a boon for the wine lover. Marcus Miller already knows the vineyards of Saint-Emilion, as he came a year ago: "It was an amazing experience!" The musician will also enjoy the festival for something different, because for him, the music and the wine have a special relationship.
" I feel like the wines from St. Emilion are like a great jazz recording. Each time you try it, you discover something different. Also the taste experience stays with you hours after you drink it, like a beautiful melody stays with you for a long time after you hear it.

Marcus Miller
MARCUS MILLER, A COMMITTED ARTIST
Opening the 5th vintage of the Saint-Emilion Jazz Festival, Marcus Miller will introduce you to his latest album "Afrodeezia" where he follows in the footsteps of slaves and black communities over time.
Why such a trip? Appointed "Artist for Peace" by UNESCO in 2013, Marcus Miller is one of the artists' spokesman for the educational program on "the slave route". A theme close to his heart: this is the story of his ancestors, his history.
" I thought this would be a good cause to lend my name. I decided to dedicate my album to celebrating the triumph over slavery with a musical tribute called Afrodeezia. This album doesn't dwell on the horros of slavery so mush as it celebrates the music that was created from this experience. Gospel, Blues, jazz, rock, funk, hip hop … " Marcus Miller
A commitment that has allowed him to get inspiration from musicians of countries directly related to the history of slavery. So he went to Senegal, Burkina Faso, Mali, Trinidad, Rio and New Orleans. "I wanted to celebrate all the different types of music that emerged from the slave experience", says Marcus Miller.
MARCUS MILLER AND HIS BAND
To write this music, Marcus Miller surrounded himself with exceptional musicians for his world tour.
So, he comes to the 2016 Saint-Emilion Jazz Festival accompanied by the saxophonist Alex Han who has been playing with him since 2008 and drummer Alex Bailey, a player of great energy and with an amazing technique. "He also plays great bass but I asked him to stay on the drums for my shows," smiles Marcus Miller.
On the trumpet, you will find Russel Gun, a native of Saint-Louis, the hometown of Miles Davis. Finally, Brett Williams will be on the keyboard, "A fantastic player. He has really developed over the last couple of years".
Marcus Miller at the 2016 Saint-Emilion Jazz Festival
Friday, July 22nd, Guadet Park, 21:30.