One distinctive feature of Saint-Émilion wines is that they are produced by blending several grape varieties together. The great diversity that exists in Saint-Émilion wines is due to the skilful blending together of different grape varieties. Over time, the winegrowers of Saint-Émilion have selected three main varieties and three secondary ones. Each variety has its own character resulting from how it has adapted to the terroir.
SAINT-ÉMILION'S GRAPE VARIETIES
Merlot holds pride of place. Alongside it on this very unique terroir, Cabernet Franc and Cabernet Sauvignon also thrive, and much more marginally, Malbec (also known as Cot or Pressac), Petit-Verdot and Carmenère.
The large proportion of Merlot in the blend provides refined elegance that is not without a touch of simplicity. The intense ruby robe of young Saint-Émilion wines is another gift offered by Merlot. Combined with Cabernet Sauvignon, it provides an accessible and flattering appeal of red fruit flavours in the youth of great wines. Saint-Émilion is the place where this blend expresses the height of its elegance and fullness.
Cabernet Franc produces tannic and very aromatic wines. It accounts for almost a third of all vines. Growing it is very demanding and it ripens approximately two weeks after Merlot.
Cabernet Sauvignon strengthens the tannins and improves the wine's ageing capacity. It accounts for a tenth of all production. It thrives in dry, warm soils and contributes spicy notes to the wine.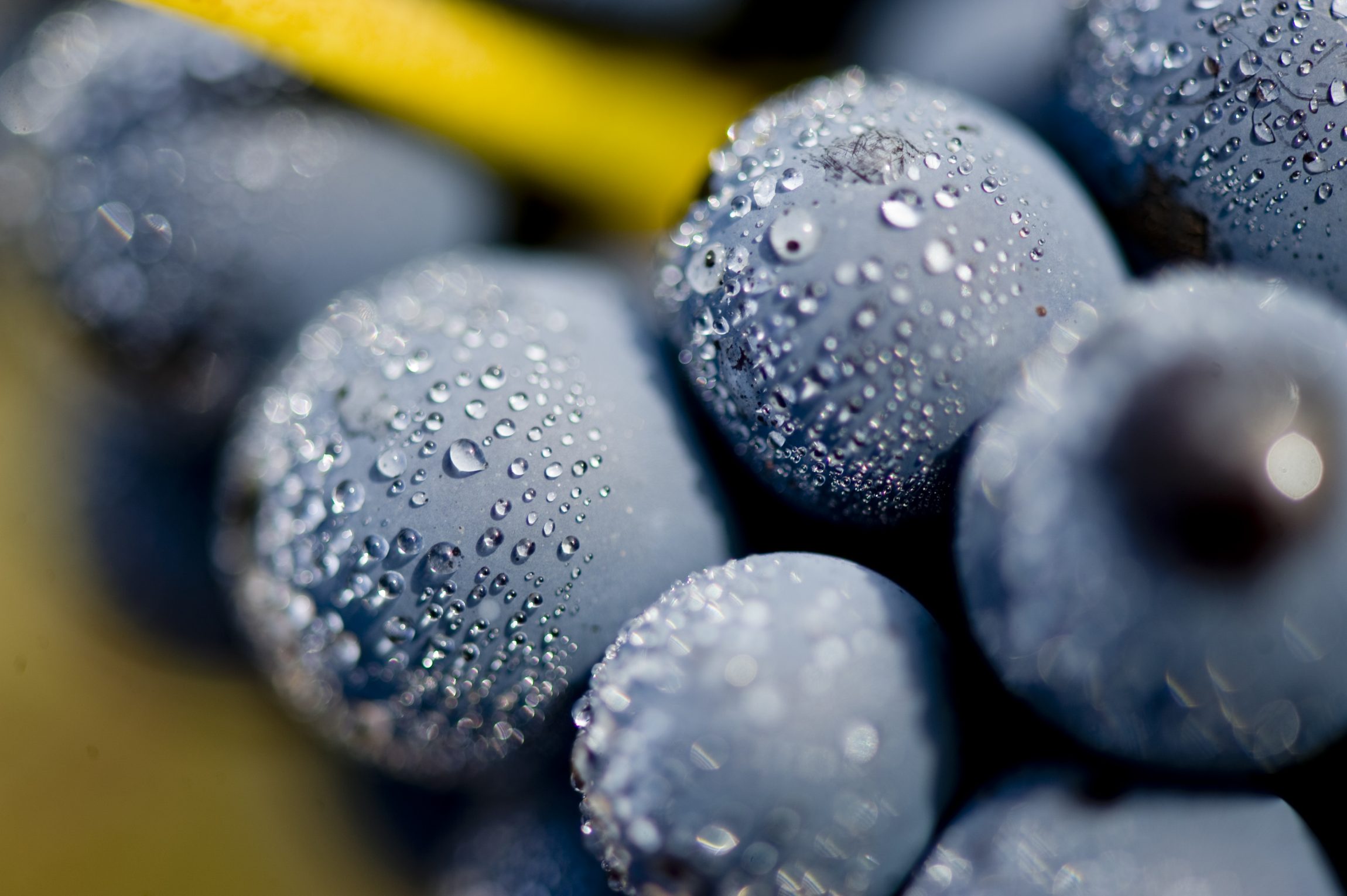 ELEGANT MERLOT
This early fruiting grape likes cool clay-textured soils in which it can express its full potential. It produces bigger grapes but with thinner skins than Cabernet Sauvignon, for example. It contributes lots of colour to wines, suppleness and spicy as well as fruity aromas, particularly red fruit: strawberry, blackcurrant, blackberry, raspberry, redcurrant and also cherry. Depending on the vintage and the weather, these aromas can take on jammy nuances and toasted notes after some years in bottle. Merlot lends itself especially well to being aged in barrels, from which it incorporates woody, spicy notes and vanilla aromas.
Because it fruits early, Merlot ripens well and bestows colour, a good level of alcohol and lovely aromatic complexity on the wines, as well as suppleness, roundness and plenty of silky mouthfeel.
SOPHISTICATED CABERNET FRANC
This variety is mainly cultivated in the area around Libourne. Its moderately early fruiting is more exploited on limestone soils or those with warmer textures, such as sandy and gravelly soils. It gives the wine slightly spicy aromatic subtlety, freshness and a very striking tannic structure, making the wine well-suited to ageing.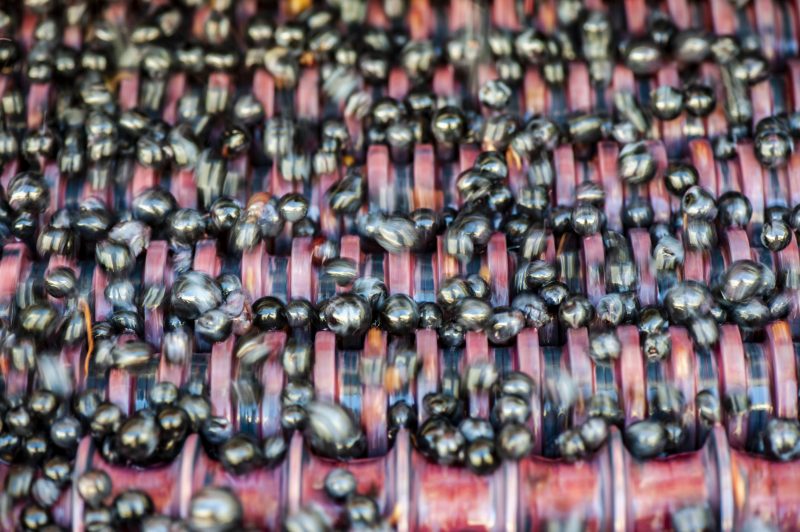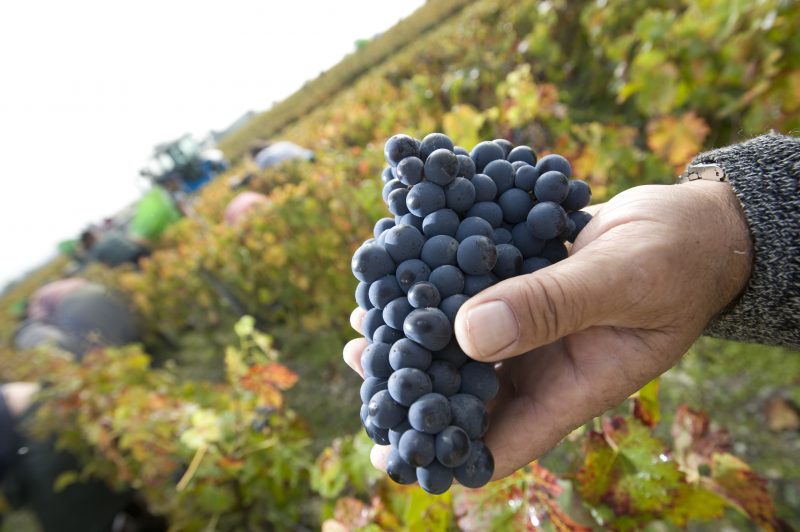 COMPLEX CABERNET SAUVIGNON
This is a late-fruiting grape variety especially well-suited to warm, dry soils, such as sandy gravel or well-oriented clayey limestone parcels. It contributes spicy, multilayered notes to the wine as well as rich tannins that are good for long, nicely balanced keeping.