The Saint-Émilion wine council
SAINT-EMILION WINE COUNCIL: AN ONGOING EVOLUTION
The Saint-Emilion Wine Council brings together 970 winegrowers for the 4 appellations :
Puisseguin Saint-Emilion,
Lussac Saint-Emilion,
Saint-Emilion and Saint-Emilion Grand Cru.
Saint-Émilion Wine Council : France's leading wine union
It was the first wine union created in France in 1884 and it paved the way in many fields: it was here that the first cooperative cellar in Gironde and the control of wines through tasting were born.
Today the Saint-Emilion Wine Council aims to:
Promote the appelations of Saint-Emilion, Saint-Emilion Grand Cru, Lussac Saint-Emilion and Puisseguin Saint-Emilion by means of public relations and press relations both in France and overseas.
Carry out the tasks delegated by the State, as the Defence and Management Agency for these AOCs: develop the AOC  technical specifications in partnership with the INAO and accompanying inspection plans with the Inspection Body, identify operators, regulate winegrowing estates, take part in defence activities and take action to protect and promote our name, product and territory, whilst reinforcing our statistical understanding of the sector.
Provide advice and services to its members in all sectors which have an impact on winegrowing: trademark protection, regulations in the wine-growing sector, oenology, viticulture, training…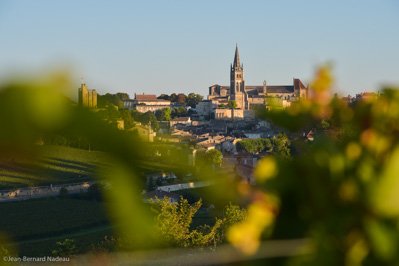 Saint-Émilion Wine Council
Rue Guadet – BP 15
33330 SAINT-EMILION
FRANCE
Tél: +33 (0)5 57 55 50 50
Fax: +33 (0)5 57 24 65 57
Contact us using form