The winegrowers of Saint-Emilion united for the implementation of a collective hail control system
The winegrowers of Saint-Emilion united for the implementation of a collective hail control system
This Wednesday, January 27, 2021, the winegrowers of Saint-Emilion were gathered in an Extraordinary General Meeting to vote on the implementation of a collective hail control system.
Many winegrowers were gathered for this very important moment in the life of the appellation. After the presentations and debates, the system received more than 90% of the votes!
Hail: a scourge for winegrowers
Heatwave, frost, hail… the vines are subjected throughout the year to more and more frequent and violent climatic hazards. How to fight against these risks? How can we cope with these natural phenomena that can lead to the loss of the harvest and the work of an entire year?
To try to curb these scourges, the Saint-Emilion Wine Council is conducting various studies to pool the fight and make it more effective.
It has thus worked for more than two years with SELERYS company in order to offer its members a unique hail control system. This solution is intended to be deployed on the scale of the Lussac Saint-Emilion, Puisseguin Saint-Emilion, Saint-Emilion and Saint-Emilion Grand Cru appellations (i.e. approximately 7500 hectares and 900 winegrowers).
How does the system work?
This system is both very technical and very simple: an extremely precise central radar detects within a radius of 30 kilometers all the storm fronts in movement or in formation. The software sends a message to inform the winegrowers of the approach of a thunderstorm. They can then automatically and remotely trigger all or a part of the 37 launchers spread over the territory, when the storm is about 7 km away.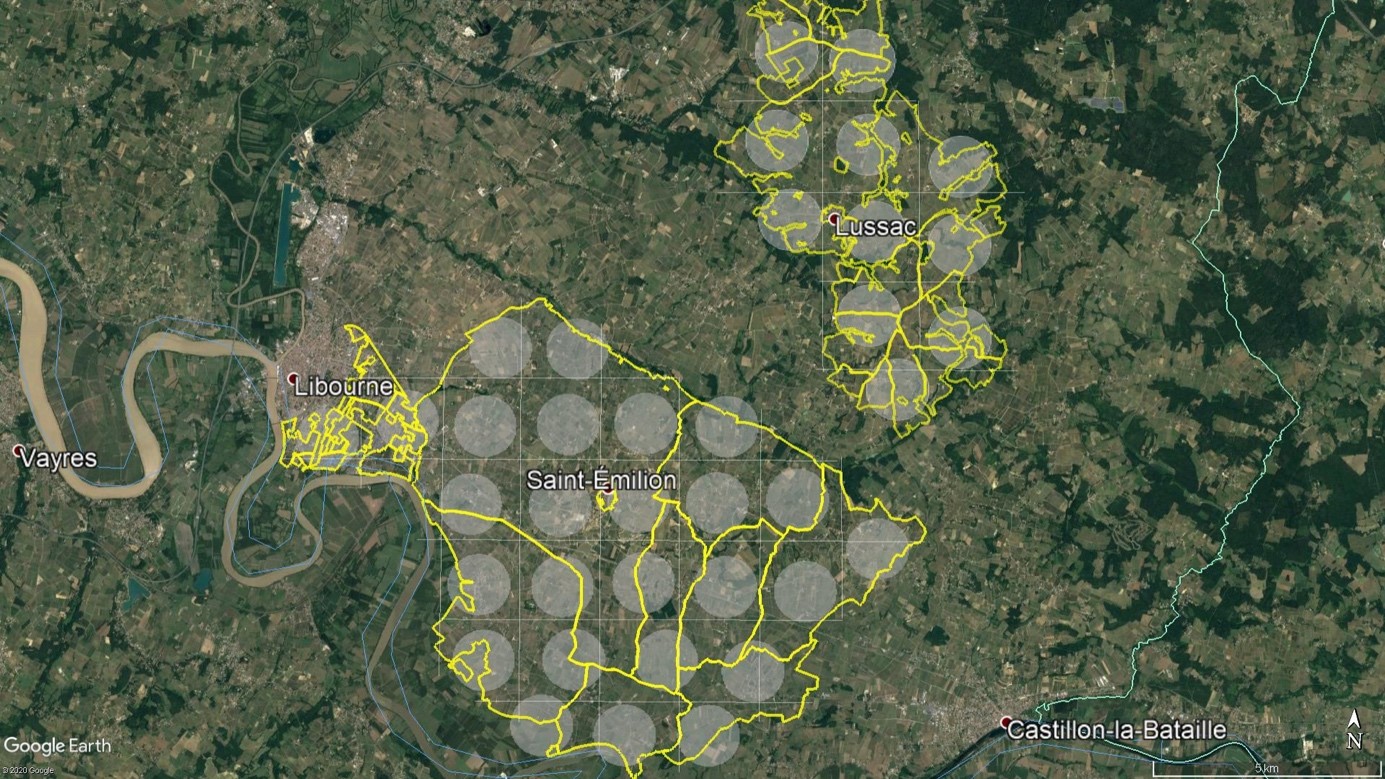 The launchers release helium-filled balloons that are sucked up by the updrafts generated by the storms. Once at the heart of the cloud, an altimeter triggers a torch which then disperses hygroscopic salts (200g in each balloon) to seed the clouds.
These calcium chloride salts limit or prevent the formation of hail and instead cause precipitation. The entire system is powered by photovoltaic panels. Without offering a 100% guarantee, this system should make it possible to greatly reduce the impact of hail.
The strength of this project lies in the grid of the entire territory. Within this framework, the 37 semi-automatic launchers will be distributed over the 4 appellations with a first phase of installation starting in June 2021.
In order to finance the entire system, the winegrowers accepted the call for a dedicated contribution per hectare, weighted according to the different appellations.
It is thanks to the solidarity and unity of all the winegrowers of our appellations that this unique system will be deployed.