#WinegrowerPortrait: Brigitte TRIBAUDEAU
Discover the men and women who work in the vineyards of Saint-Emilion, Lussac Saint-Emilion and Puisseguin Saint-Emilion!
On the occasion of Women's Day, we offer you a portrait of Brigitte TRIBAUDEAU, 62. Manager of 
Château Mauvinon
, 
Saint-Emilion Grand Cru
, and head of her family, discover her career and her vision of the future!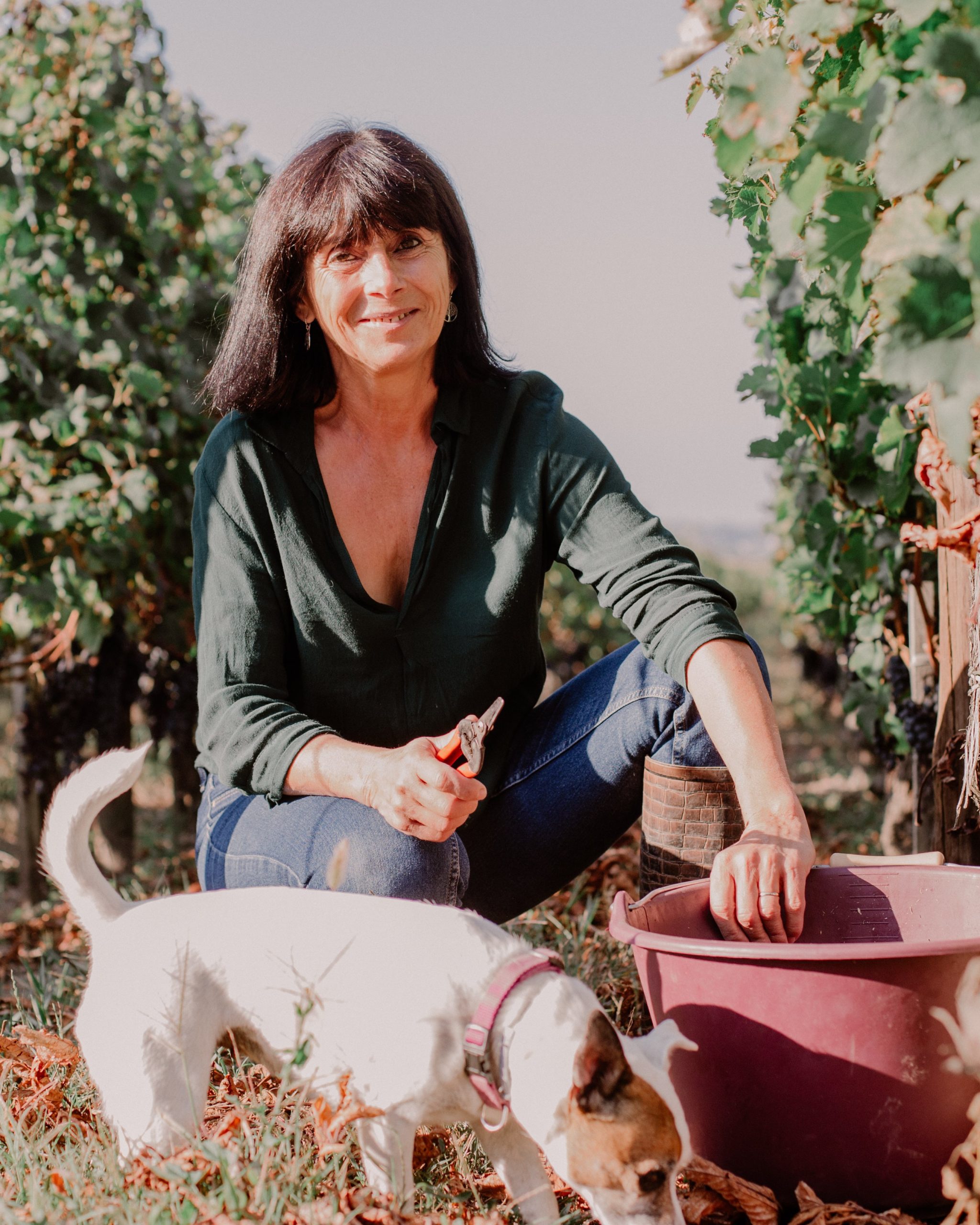 What is your role on the property?
I am the manager of the property and also the head of the family. Because Mauvinon would not be Mauvinon if it were not a family project. The missions are varied: to follow the vineyard and take the right decisions for its management, to supervise all aspects of the production and marketing of our wines, to receive our customers.
How long have you been working in the wine industry?
I've been working in this field for over thirty years and it was an obvious choice.
What studies have you completed?
I studied molecular biology. This gives me a good understanding of plant biology and the reactions during vinification, even though with two children who are oenologists and a daughter who is a pharmacist, Mauvinon is rather well off.
Why did you become a winegrower? What do you like about your job?
I became a winegrower at 28 when my husband and I decided to take over Mauvinon after the death of my father-in-law and I immediately felt a great deal of pleasure in doing this job.
This job is one of the very few jobs where you go from planting to marketing. It's a bit like a baker ploughing a field of wheat. It's incredible! And the link with nature, however complicated, is unique.
BRIGITTE'S PROUDEST ACHIEVEMENT
BRIGITTE'S PROUDEST ACHIEVEMENT
"I am proud of the ecological turn I have taken at Mauvinon. On the vineyard side: we are certified organic and practice biodynamics. On the cellar side: we no longer use sulphur during vinification and ageing. Wine tourism: we are going to open a roof terrace, a real refuge for birds. I try to make Mauvinon a preserved and committed place for my clients and my family."
Do you think that the wine world remains predominantly male? Is the macho image of the Bordeaux vineyards true?
I don't feel that our world is more or less macho than any other, but it is linked to physical activity in the first place. It is naturally easier for a man to harness a trimming machine or a gyro, to prune, to pull the cavaillons, to handle the hoses and move the pumps. But women have always had an impact on the wine industry by running the office and doing the more menial tasks. Even if with the new technologies we see more and more women on the tractors and in the cellars.
My interlocutors have always given me the same consideration as they gave my husband when we worked together. Today, being a woman is not an obstacle to the development of my business.
Are women easily integrated by your teams?
Totally, we see it every year with the seasonal workers and the grape pickers. It's not even a topic.
Did being a woman have an impact on your career path?
I felt that I immediately found my place as a woman winemaker.
How do you manage to reconcile your professional and personal lives?
Mauvinon is part of all our lives (nephews come to do the leaf removal, brothers and sisters do the grape harvest, my children work with me at the weekend) and everyone lives it as a chance. Professional and personal lives are intertwined for better or for worse.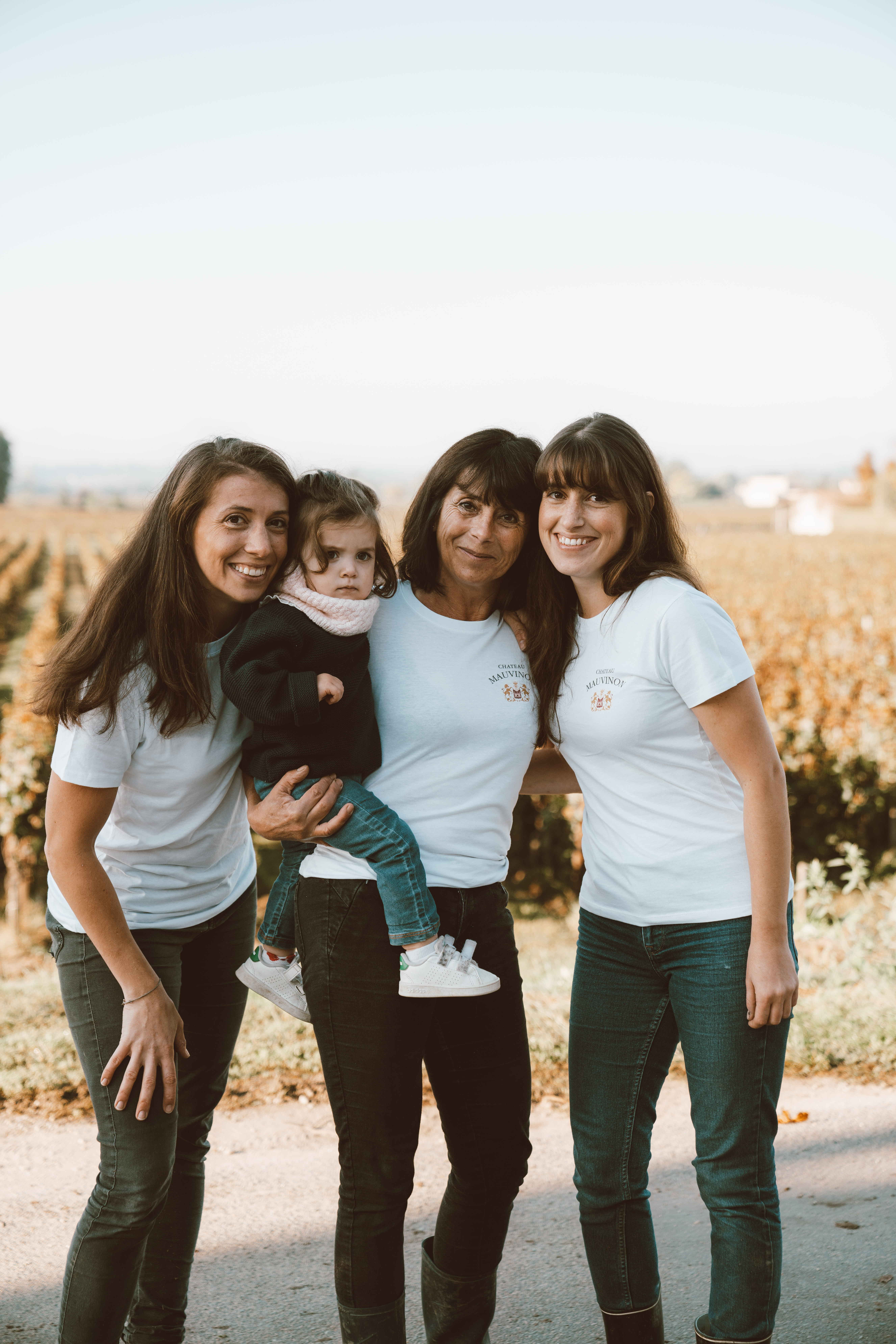 What advice would you give to young men and women who wish to become winegrowers in the Saint-Emilion area today?
I would advise them to keep an inquisitive mind and to constantly renew themselves because our profession is constantly evolving and this is what makes it an exciting profession.
What are the challenges of winegrowing today in your opinion?
Our challenge is to explain to our consumers all the customised work and all the risks taken by the winegrower that make each of our bottles a product of great value. We need to talk about Made in France, craftsmanship, rarity and ecology so that each winegrower can sell his wine properly and make a living from his work.