2015 COUPE DES CRUS DE SAINT-EMILION: CHÂTEAU DE PUISSEGUIN CURAT IN THE LAST FOUR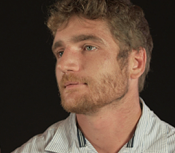 THE EFFORTS OF THE FAMILY FARM HAVE PAID OFF: CHÂTEAU DE PUISSEGUIN CURAT REACHED THE SEMI-FINALS OF THE 2015 COUPE DES CRUS DE SAINT-EMILION.
Jean-David Robin and his nephew Guillaume Robin, from Château de Puisseguin Curat are simply happy. This distinction obtained at the 2015 Coupe des Crus de Saint-Emilion rewards the great work of restructuring conducted in recent years on the farm.
COUPE DES CRUS DE SAINT-EMILION: A FAMILY PRIDE
Yes, the wines of the Robin family estates have already been distinguished in other competitions. But this time the reward, "comes from home". It is above all the fruition of a long process. In recent years, the family questioned itself on how to produce wine at Château De Puisseguin Curat. "We chose to care even more for our environment. We have expanded to twenty hectares and we have hired staff. We had to change our habits", says Robin Guillaume.
A full restructuring program was implemented. Not only on work organization level but also in terms of personnel safety. Moreover, today only a tiny amount of pesticides remain and no weeding is done on the plots anymore. The first results came quickly. "Very fast, we saw an increased quality of work. This corresponds entirely to the family motto 'Quality passes quantity' which dates from my great-great grandfather. It means that quality is our priority".
THE 2010, 2011 AND 2012 VINTAGES IN THE COMPETITION
All winemakers agree to say: 2010 was an extraordinary year for the wines of Saint-Emilion appellations. The 2010 vintage of Château De Puisseguin Curat is no exception: "It is hot, powerful, strong", says Jean-David Robin, "we feel that it will keep for many years, with its very soft attack and its length in mouth ". The 2011 and 2012 are, for their part "typical from home, fresh and pleasant to drink".
We find in it charming fruity notes. Nevertheless, "the acidity is a present little more  in the 2011 than in the 2012". The semifinalist place won at the 2015 Coupe des Crus de Saint-Emilion confirms this 13th generation of winemakers' ambitions. The goal is to make "a wine with structure, robust and is easy to drink". Indeed, the uncle and nephew boldly affirm their desire: to make mid-range wines tailored to their customers, wines that are a pleasure to drink.