RICHARD BERNARD: THE SPECIALIST…
Richard Bernard was crowned France's top sommelier in 1997, and continues to exalt the senses of diners at Le Saint-James in Bouliac (Gironde – France).
"WHEN I THINK OF SAINT-EMILION I THINK OF UNESCO WORLD HERITAGE, I THINK OF WINE AND I THINK OF A PHENOMENAL COMMERCIAL SUCCESS."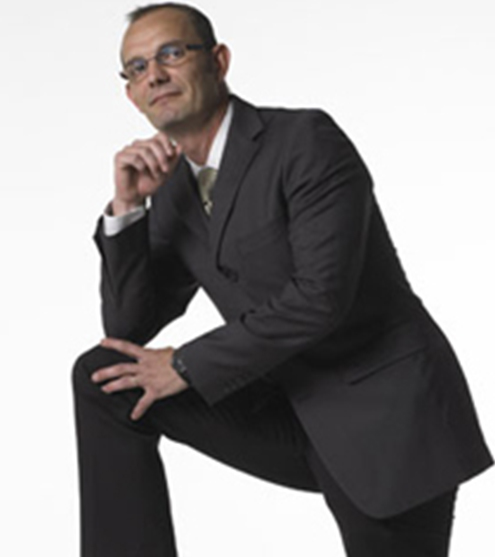 His passion is obvious when talk turns to the wines of Saint-Emilion: "When I think of Saint-Emilion I think of UNESCO World Heritage, I think of wine and I think of a phenomenal commercial success."

Being a sommelier in a Michelin-starred restaurant requires a solid understanding of the historical and cultural complexity of the wines on offer: "The Jurade protects and promotes the history of the wines, the poet Ausonius was immortalising the region thousands of years ago… Saint-Emilion just breathes history and culture." And the wines of Saint-Emilion are like a living work of art… "the limestone subsoil helps those Merlot vines produce wines which are elegant, easy to enjoy young an even better when left to mature. They have great substance, but still manage to retain that special suppleness."
A true ambassador for the wines of Saint-Emilion, this distinguished sommelier is already enjoying the riches of the legendary 2009 vintage: "A few decades ago I don't think it would have been possible to open a Saint-Emilion so early, but these days it's no longer a surprise… The pleasure is already there. In Saint-Emilion the first thing that winemakers perfected was how to let the terroir express itself. Then came the development of winemaking techniques, and I think in recent years the region has discovered its soul."

This Bordeaux-born expert professes a particular affection for the sincerity and authenticity of Château Fonroque – "a great wine to share and savour together" – and is full of praise for Alain Vauthier: "Alain is someone I just love, he's done a phenomenal job at Château Ausone. Ah… Ausone!" When talk turns to the best dishes to serve with the wines of Saint-Emilion, Richard Bernard's opinion may come as a surprise to some: "If a wine is any good, you can enjoy it on its own. Tasting a Saint-Emilion is all about emotion, you need to forget all about preconceptions and prejudices. Taste the wine, not the label."
Richard Bernard – Restaurant Le Saint-James – Bouliac (Gironde – France).