WENXIAO ZHANG. SAINT-EMILION: A GROWING REPUTATION IN CHINA
After finishing her studies in France, China's Wenxiao Zhang was the Vice-president of the Interprofessional Council of the Sino-French wine. Working for the promotion of French wines in China, this fan of Saint-Emilion was inducted by the Jurade: "an honor", she says.
WENXIAO ZHANG, FRANCOPHILE, WINE LOVER AND THE NEW DAME DE LA JURADE OF SAINT-EMILION.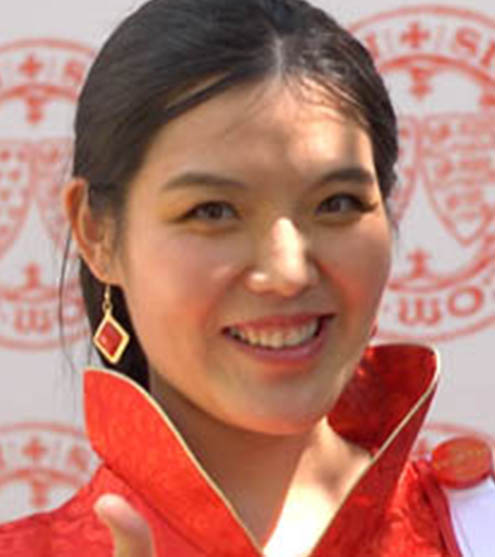 SAINT-EMILION, MOVIE STAR
 In China, the popularity of Saint-Emilion wines keeps on growing, "a famous artist bought a château in Saint-Emilion, and a famous Chinese film was shot in Saint-Emilion", she explains. Therefore a bright future is emerging for the Saint-Emilion wines thanks to a seduced Chinese population. Wenxiao Zhang has also long worked in this direction. After working to develop relations between the French and the Chinese importers, she was the Director of the Wencheng Group, which bought five properties in Bordeaux.

SAINT-EMILION, THE "ROMANTIC WINES"
Inducted as Dame de la Jurade in 2014, Wenxiao Zhang became a regular on the slopes of Saint-Emilion and the tortuous streets of the medieval city. Today, a speaker at the KEDGE Business School in Bordeaux, she can give free reins to her taste for wine. Like her compatriots, Wenxiao Zhang explains she likes the "Merlot cepage" in majority in Saint-Emilion, especially when there are hints "of coffee and chocolate flavors". She advises pairing the wine she calls "romantic and traditional" with an Asian dish, "sautéed beef". For you to try!