CHÂTEAU CLARISSE: THE FIRST VINTAGE REWARDED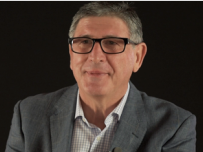 CHÂTEAU CLARISSE "VIEILLES VIGNES" IS ONE OF THE TWO SEMI-FINALISTS OF THE 2015 COUPE DES CRUS DE SAINT-EMILION, PUISSEGUIN SAINT EMILION APPELLATION.
Didier Le Calvez gave new impetus to the Château Clarisse in 2009. From the start, the CEO of the palace Le Bristol wanted to make a high quality wine. Mission accomplished since the trio vintages 2010, 2011 and 2012, in the category "Vieilles Vignes", reached the semi-finals of the 2015 Coupe des Crus de Saint-Emilion.
THE SOILS OF CHÂTEAU CLARISSE AT THE HEART OF CHOICE
It is on the Puisseguin ventilated plateau that Didier Le Calvez moved 6 years ago. Aided by his longtime friend, Stéphane Derenoncourt, he works on fifteen and a half hectares of vines on those chalky-clay soils, to produce a "wine rich in perfume full of subtlety". "This is a project carried out hand in hand with Stéphane. I am guided by his advice on the vineyard, I try to be the good student of the class". This does not stop him from expressing of his own desires "to carry out sustainable agriculture,
without herbicides, working manually with the soil and hand picking the grapes. On the Puisseguin hillside, we try and cultivate like the Saint-Emilion Premiers Crus". This first award we have obtained in the Coupe des Crus Saint-Emilion "comforts us in our choices". Because according to Didier Le Calvez, this competition is "a very good barometer. What I like is, to be selected for the three vintages. It corresponds to the idea we have of Clarisse: making wine with constant quality, year after year".
THE PUISSEGUIN SAINT-ÉMILION 2010, 2011 AND 2012
For Didier Le Calvez, the other pleasure is that the 2010 vintage, the first of the "old vines" batch, is already renown. It was developed with vines aged 65 years on average. "2010 is the vintage that almost no one could miss. It is a very good vintage. Today, I think we make a better wine, because that year there had only been one year of soil work". The year 2011 was a "difficult year, but the work on the soil over two years was felt and helped identify the minerals. 2012 is more accomplished
more round, we go more towards the product we'd like to have in the long run".
For beyond this semifinalist place, Didier Le Calvez seeks, above all to make "an elegant wine that stands out, with a good value for money". Everything is controlled, including the meticulous choice of coopers. "We embarked on the adventure as a challenge and for fun. There is great satisfaction in trying to make a more reasoned wine, as pure as possible. I think when managing a vineyard with great respect for nature, we accomplish something".