CHÂTEAU DE BARBE BLANCHE ON THE TOP STEP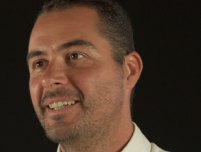 CHÂTEAU DE BARBE BLANCHE IS THE WINNER OF THE 2015 COUPE DES CRUS OF SAINT EMILION, FOR THE APPELLATION LUSSAC – SAINT-EMILION.
Sébastien Ravilly makes his wines as he lives, constantly enriching from his experiences. The meticulous work of the technical manager of Château de Barbe Blanche and his team was rewarded with a victory in the 2015 Coupe de Crus Saint-Emilion, for the appellation Lussac – Saint-Emilion.
THE 2010, 2011 AND 2012 VINTAGES OF CHÂTEAU DE BARBE BLANCHE
Make things better, or at least get the means to do so, this is the leitmotif of Sébastien Ravilly since arriving in 1999 at Château de Barbe Blanche. After finishing runner-up in the 2013 edition of the Coupe des Crus of Saint Emilion and semifinalist four years ago, the ultimate accolade arrived at André Lurton's estate. The wines of 2010, 2011 and 2012 have obtained the favor of the jury. Talking of the 2010 vintage, Sébastien Ravilly says: "It is an exceptional year. It was almost difficult to make a small quality wine.
It is definitely one of the best vintages of the 19th century". For the 2011, its only "bad luck is to have arrived after the 2010", says the technical manager of Château de Barbe Blanche. "We're in slightly lower quality, but really just below". As for the 2012, "it is very interesting. A little diluted but it has a considerable amount of fruit. That year, unlike 2010, we had to fight. We say that it is a winemaker's vintage ".
THE SECRET OF REGULARITY? THE WORK IN THE VINEYARD
The victory in the 2015 Coupe des Crus of Saint Emilion was rewarded a regularity in quality. Now, for Sébastien Ravilly, "the goal is to stay on top. There are so many good wines it is our duty to be as regular as possible". This requires a constant desire to be the best. Because as stated by Sébastien Ravilly "achieving regularity is very complicated. Wine is a changable product. Each vintage comes with different features". To be consistent, the most important thing is to carry out precision work in the vineyard:
"80-90% of the quality of the wine comes from the grape quality. So at the winery we are rewarded with what is done in the vineyard. It is a daily struggle". Work in the cellar culminates a year of hard work in the vineyard: "When we start this work, we tell ourselves that after five years we'll have seen everything. Actually not at all, all vintages are different. Vinifications are all different. All vintages make us learn something".