CHÂTEAU DE LA GRENIÈRE : FIRST AWARD AT THE COUPE DES CRUS DE SAINT-ÉMILION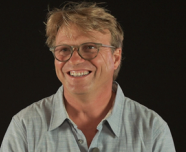 THE CUVÉE DE LA CHARTREUSE OF CHÂTEAU DE LA GRENIÈRE IS SEMIFINALIST AT THE 2015 COUPE DES CRUS DE SAINT-ÉMILION, IN LUSSAC SAINT-EMILION APPELLATION.
Jean-Pierre Dubreuil, owner of Château de la Grenière is the fourth generation of the family of winemakers. The terroir on which the vines grow is a unique mosaic. The Cuvée de la Chartreuse, which won the 2015 Coupe des Crus de Saint-Émilion is a superb expression.
A LAND SHAPED BY 40 MILLION YEARS
The quality of the 15 hectares of vineyard of Château de la Grenière comes from its unique origins of the soil. They consist of alluvial land from the Limousin Plateau and Massif Central. These sediments, dating back 40 million years, make up the sandy and clay soils of the estate. This terroir is preserved "so that there is always an auxiliary fauna and a multitude of plants. This is something that has been rooted from the start (in 1914, editor's note)".
The grape varieties dominated by Merlot are supplemented by Cabernet Sauvignon and an ounce of Cabernet Franc.
A possible assembly that "brings a particularity, a diversity in our wines and the typical touch", says Jean-Pierre Dubreuil. It includes "a combination, between balance and fruity, but also complexity. There are hints of woodland, licorice … What is important is to have a wine that remains in the mouth, which marks and remains on the palate". Wines that can be enjoyed now or in 10 years and which always carry this trait, peculiar to Château de la Grenière.
2010, 2011 AND 2012 WINNING THE 2015 COUPE DES CRUS DE SAINT-EMILION
The Cuvée de la Chartreuse, presented in competition, was developed exclusively from the oldest vines of the terroir. Aged 60 years, they are grown under sustainable farming. The 2010, 2011 and 2012 vintages are "a series of very homogeneous wines and a level of quality rarely achieved", says Jean-Pierre Dubreuil.
For 2010, no surprise, " it needs no introduction, it's an exceptional vintage par excellence. We have the fruit, the power, a wine that can be kept for long. It really is a reference year". The 2011 Cuvée de la Chartreuse is a fully balanced wine which bathed in the sun. "A relatively powerful wine that will evolve well over time".
As for 2012, it is "my little favorite", smiles Jean-Pierre Dubreuil. "It comes out of nowhere, we did not expect this level. It is all finesse, delicacy, with just enough power so that it could develop well. I think it must have been very important in getting this award. "
A trio of award-winning wines at the 2015 Coupe des Crus de Saint-Emilion which responds to a work requirement inherited from his father: "I wanted to perpetuate this legacy and try to improve it with my personal touch". The challenge has indeed been met.