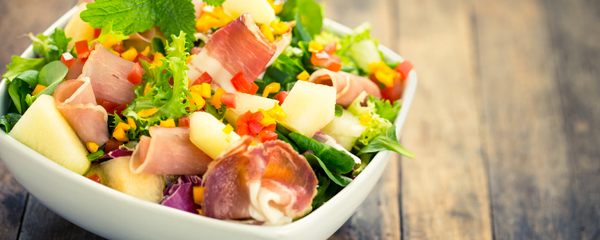 THE MELON: THE SUMMER FRUIT PAR EXCELLENCE! ON ITS OWN OR IN A SALAD, ITS REFRESHING NOTE WILL GO PERFECTLY WELL WITH A GLASS OF SAINT-EMILION WINE.

Main course
ingredients
• 1 large Charentais melon
• 75 g of Parmesan cheese
• 75 g of gorgonzola
• 4 slices of Parma ham
• 4 generous rocket handfuls
• 60 g of pine nuts
• Fresh basil leaves
• Olive oil
• Juice of ½ lemon
• Fleur de sel and freshly ground pepper
To go with my dish
Choose a Saint-Émilion wine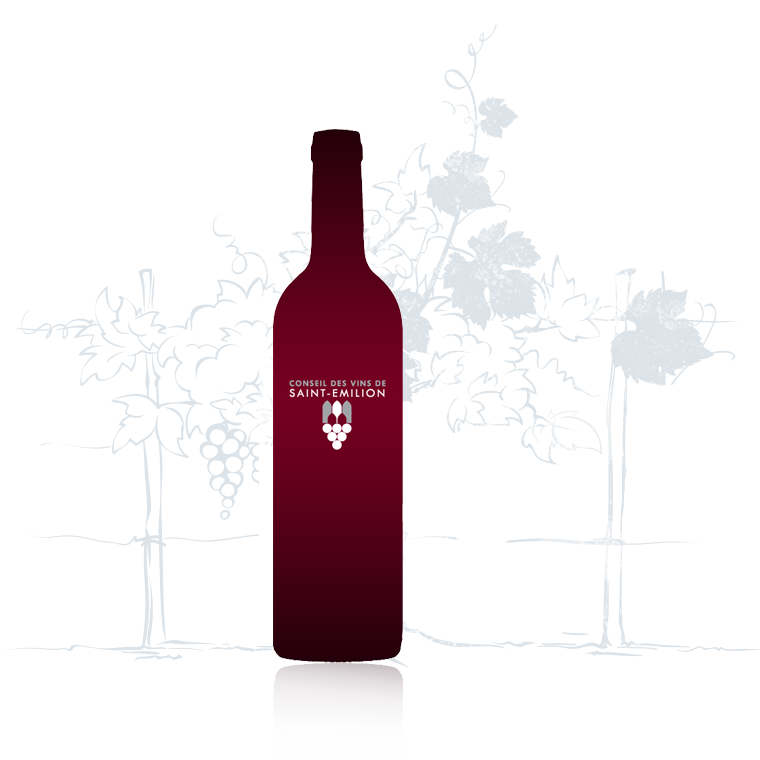 preparation
PREPARATION:
• In a non-stick pan, grill the pine nuts for 2 minutes without adding any fat. Keep aside.
• Cut the melon. Remove the seeds. Cut it out and dice it or scoop out rounds using a spoon. In the latter case, do not hesitate to space the scoops to obtain round balls. Keep it in the fridge.
• Cut the Parma ham into thin strips. Keep in the fridge.
• Grate the Parmesan roughly to obtain chips and cut the gorgonzola into cubes. Keep aside.
• In a salad bowl, combine the rocket, the grilled pine nuts, the parmesan shavings and the gorgonzola.
• Add olive oil and ½ lemon juice, salt and pepper to taste.
DRESSING:
• Place the rocket mixture on each plate.
• Distribute melon balls and Parma ham strips harmoniously. Top with a few basil leaves.
Serve immediately, accompanied by a glass of wine from the Saint-Emilion appellations.