"HEAD IN THE STARS" WITH THOMAS PESQUET FOR
the Ban des Vendanges of the Saint-Emilion Jurade
the Ban des Vendanges of the Saint-Emilion Jurade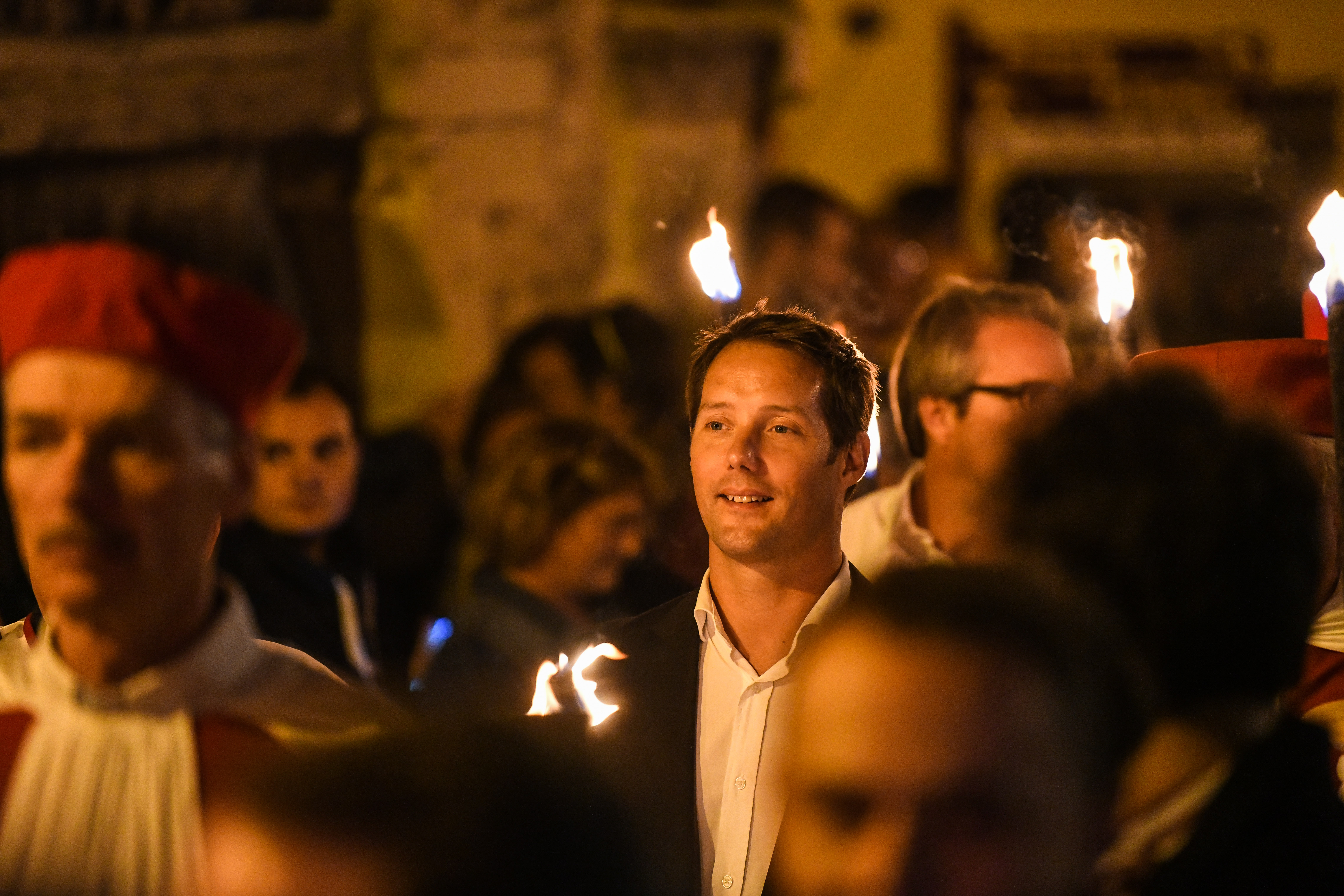 On Saturday, 21 September, for Heritage Night, Thomas Pesquet discovered Saint-Emilion traditions by joining the torchlit procession of the Jurade through the town streets.
Along with a delegation of Young Leaders (members of the French-American Foundation devoted to strengthening ties between France and the United States), he watched the gorgeous sound and light show outlining the history of the Saint-Emilion Jurade and enjoyed the cinema-themed pyrotechnic show from the Tour du Roy.
The next day, the Saint-Emilion Jurade welcomed more than 500 guests at the Ban des Vendanges.
The proclamation of the Ban des Vendanges is one of the highlights of the year in Saint-Emilion. It marks both the end of the year's work in the vineyards and the start of the harvest for a new vintage. Still, many winegrowers do not wait for the proclamation to launch the picking.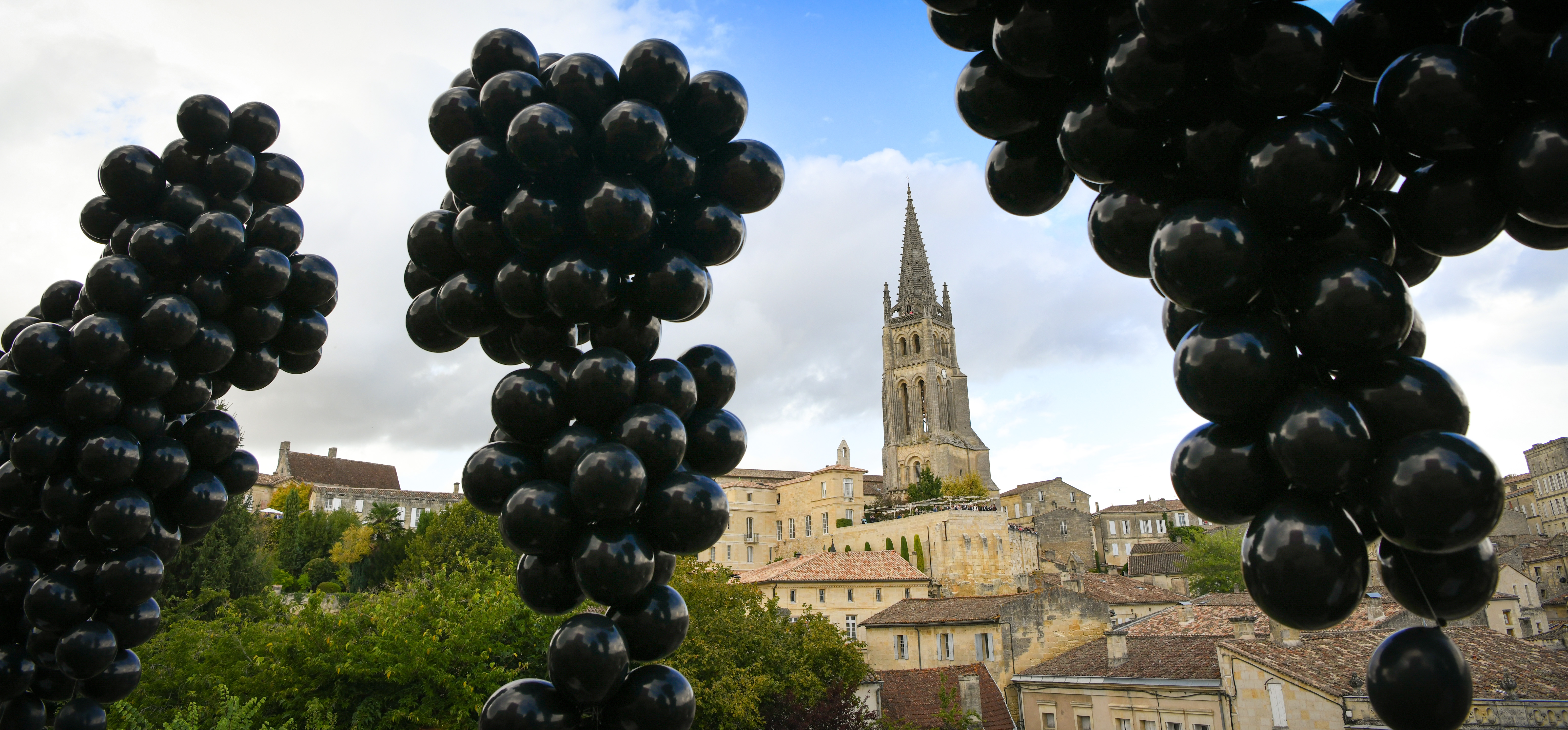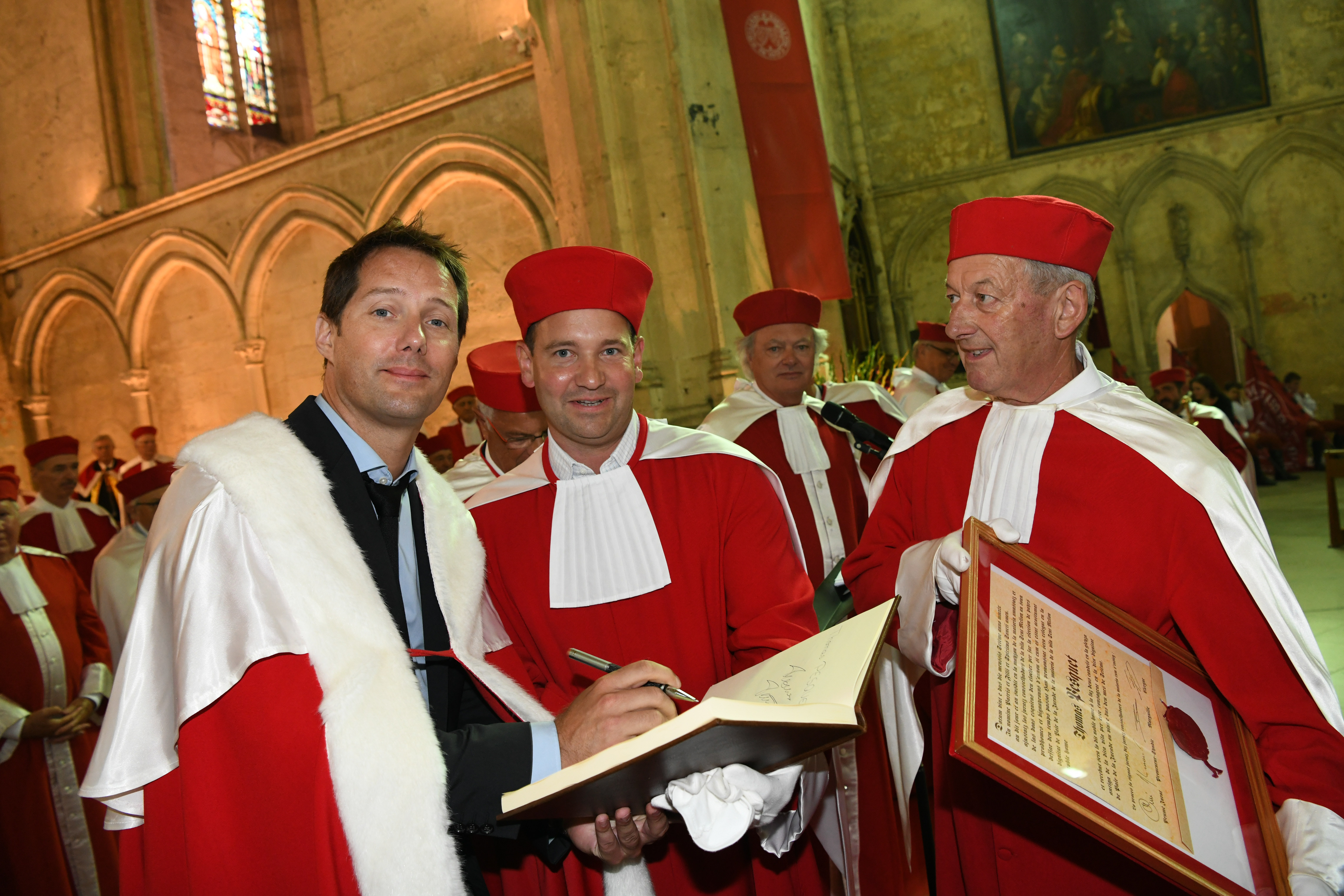 The guest of honour of this ancient tradition was French astronaut Thomas Pesquet, who was inducted as a Peer of the Jurade at a ceremony in the Collegiate Church of Saint-Emilion. The title is reserved for the biggest celebrities.
At the ceremonies, the Saint-Emilion Jurade appointed six new Jurats or aldermen into the Brotherhood and inducted 38 new ambassadors: Peer of the Jurade, Lady of the Jurade, Saint-Emilion Honorary Winegrowers and Bourgeois and Prud'homme of the Jurade.
The Saint-Emilion Jurade and their guests then moved to the Salle des Dominicains for a luncheon paired with wines from the Lussac Saint-Emilion, Puisseguin Saint-Emilion, Saint-Emilion and Saint-Emilion Grand Cru appellations. Jean-François Galhaud, the President of the Saint-Emilion Wine Council, first raised a toast to the new harvest and the 135th anniversary of the creation of the Saint-Emilion winegrowers' union.
Thomas Pesquet also gave a speech about the relationship between space and wine and the different types of liquid present in the Space Station, closing by saying that after his next space flight and to celebrate their return, he solemnly swore to come back to Saint-Emilion. To thank him, the Jurats all sang "Billy le Bordelais", a traditional song from the 19th century about Saint-Emilion wine as performed by French singer Joe Dassin.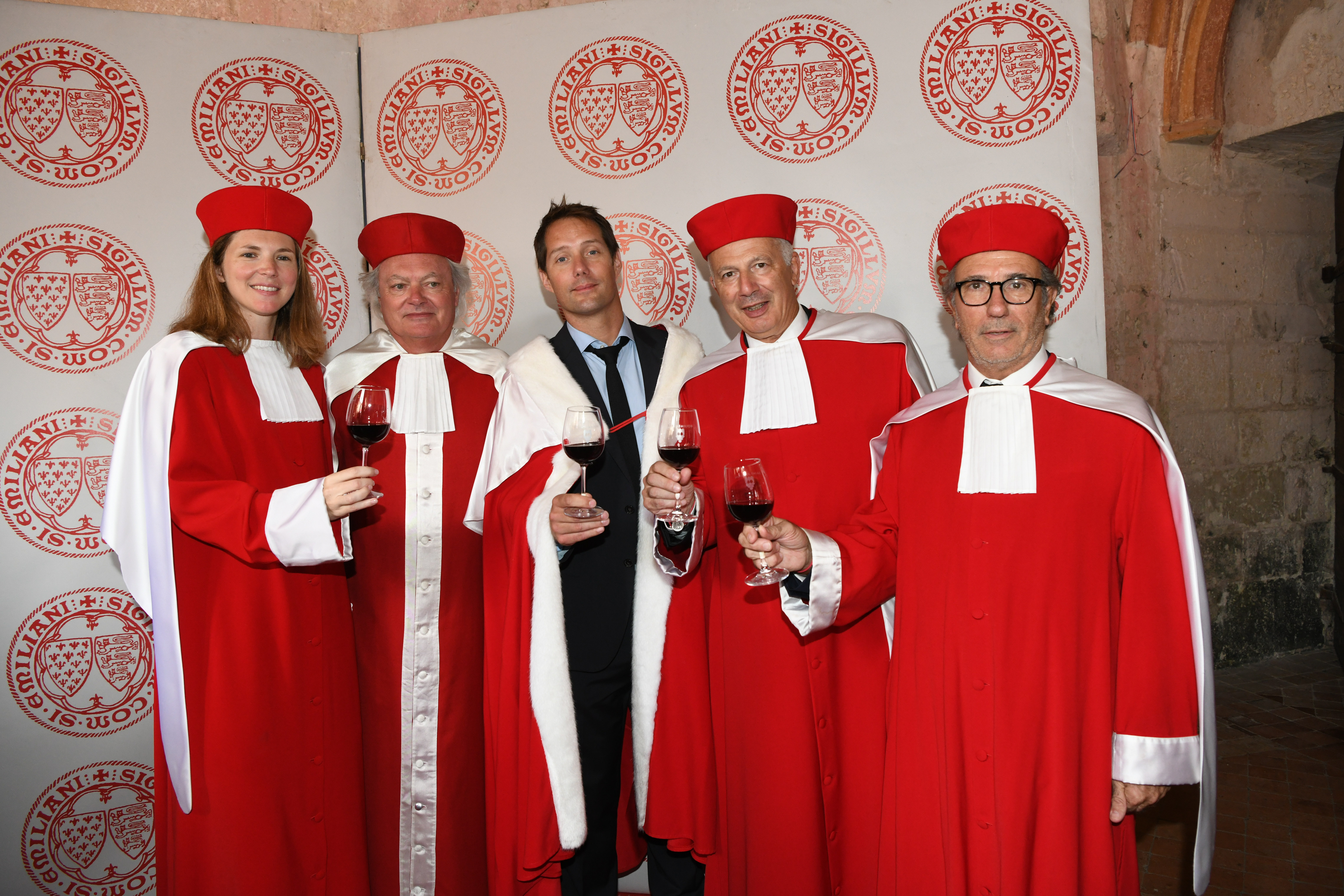 It was a wonderful day for the Saint-Emilion Jurade and their guests who watched the proclamation by the Jurats from atop the Tour du Roy, leaving them all with... their heads in the stars!