#WinegrowerPortrait : David Coureau
Discover the Women and Men who work in the Saint-Emilion, Lussac Saint-Emilion and Puisseguin Saint-Emilion vineyards!
On January 30th, 2023, at the end of the
 Coupe des Crus de Saint-Emilion
, 24 wines were designated "Coups de Cœur 2023" by a jury of professionals! 
Clos Le Brégnet
, a Saint-Emilion wine, was one of these winners. David Coureau, Technical Director, tells us more about the property. Discover this winemaker and his wine!
What is your role on the property ?
Manager of the Vignobles Coureau company, I do all the tasks from pruning to harvesting. I'm also in charge of the vinification, the maturing and the filling of the bottles. During the year, my wife and I take part in many wine events to promote our products and meet our customers.
But the stage that I like the most is the tasting of the grapes, just at harvest time. This validates all the work done during the year and determines the date of the harvest.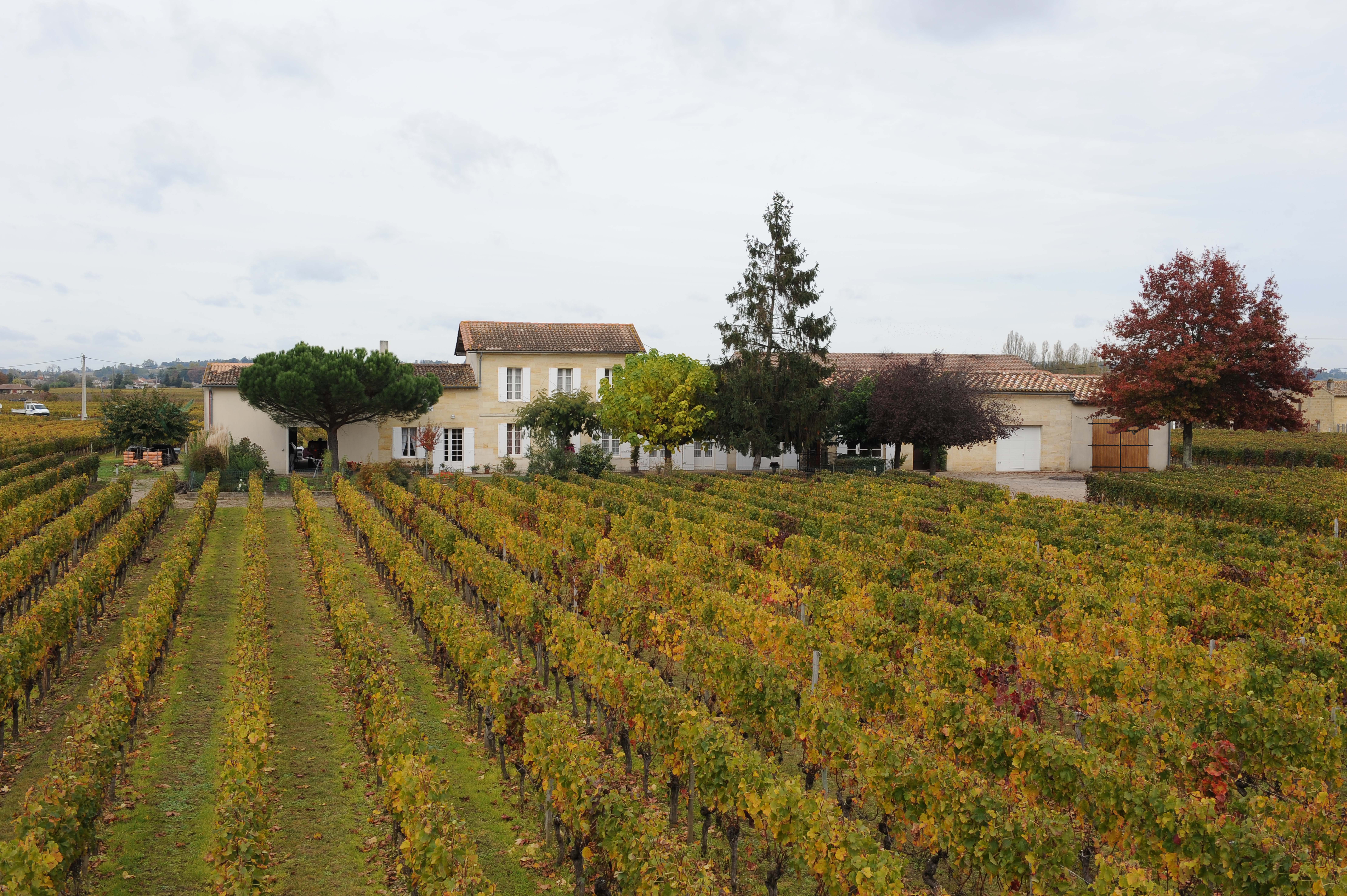 Can you tell us about your wine estate?
The family vineyard is located in the south of the appellation, on a sandy gravel terroir. It is a property that was initially run by my grandmother, where the culture was diversified. (Cereals, livestock, vines…)
Today, I work with my wife Cécile who joined me in 2007.
The estate extends over 13Ha50 of which 8 Ha are in the St Emilion appellation.
The vines are cultivated in the traditional way, using recent techniques with the sole aim of obtaining the best possible grapes.
Our vineyard is certified HEV (High Environmental Value). This label is a commitment to our efforts to preserve nature.
YOU ARE ONE OF THE 24 "COUPS DE CŒUR 2023" OF THE SAINT-EMILION WINES. HOW DO YOU FEEL ABOUT IT?
"We are very happy to be able to represent the Saint Emilion appellation all over the country.
This award shows the consistency of our wines."
Can you tell us about the awarded vintage?
This vintage is made from vines with an average age of 40 years. Composed of 80% Merlot and 20% Cabernet Franc. Clos Le Brégnet is characterised by a ruby colour with fuchsia highlights.
The nose brings us aromas of ripe red fruits (raspberry, cherry), with toasty spicy notes.
On the palate we have a frank attack with a good tannic structure, all in roundness.
This wine can be kept for a minimum of ten years.
Can you suggest a food and wine pairing with this vintage?
Clos Le Brégnet goes perfectly with a duck breast cooked on vine shoots.