#WinegrowerPortrait : Hélène DE SCHEPPER
Discover the Women and Men
who work in the Saint-Emilion, Lussac Saint-Emilion and Puisseguin Saint-Emilion vineyards!
On January 30th, 2023, at the end of the
 Coupe des Crus de Saint-Emilion
, 24 wines were designated "Coups de Cœur 2023" by a jury of professionals!
Château La Croizille
, a Saint-Emilion Grand Cru wine, was one of these winners. Hélène DE SCHEPPER, the Head of Communication and Oenology, tells us more about the property. Discover this winegrower and her wine!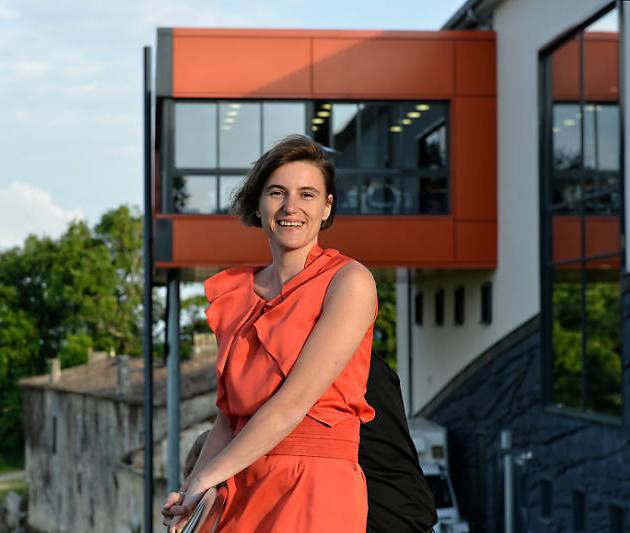 What is your role on the property?
Communications and Wine Tourism Manager: organising reception at the estate, promoting the Château at trade fairs and events, developing sales to private customers (on site, at trade fairs and online). Introducing people from all over the world to our terroir and our wines is always a rewarding experience.
Can you tell us about your wine estate?
Acquired by the De Schepper family in 1996, the vines of Château La Croizille benefit from a remarkable location in the heart of the Saint-Émilion vineyards, in the commune of Saint-Laurent des Combes. The vineyard is in a single block on the slopes of the clay-limestone plateau, nestling in a sort of cirque between 30 and 70 metres above sea level.
From the moment it was acquired, the family's intention was to make an exceptional wine at La Croizille, combining this great terroir with cutting-edge technology and traditional know-how. In 2017, Château La Croizille obtains a HVE (High Environmental Value) 3 certification, and in 2022, it was included in the Saint-Emilion Classification.
YOU ARE ONE OF THE 24 "COUPS DE CŒUR 2023" OF THE SAINT-EMILION WINES. HOW DO YOU FEEL ABOUT IT?
" Being awarded a "Coup de Coeur" for the third time proves that the quality of La Croizille is acclaimed by professionals and enlightened amateurs alike. A prize that once again rewards our ongoing quest for perfection."
Can you tell us about the awarded vintage?
A rigorous selection of grapes and an unusual blend for the appellation (30% Cabernet Sauvignon) enable us to guarantee an incomparable Saint-Émilion personality. The inky colour develops a bewitching nose of black fruit with a hint of roasting; rich, complex and flavoursome, the dense, supple palate with fine tannins evolves towards a fresh, lingering finish.
Can you suggest a food and wine pairing with this vintage?
We suggest a rib of beef grilled over vine shoots.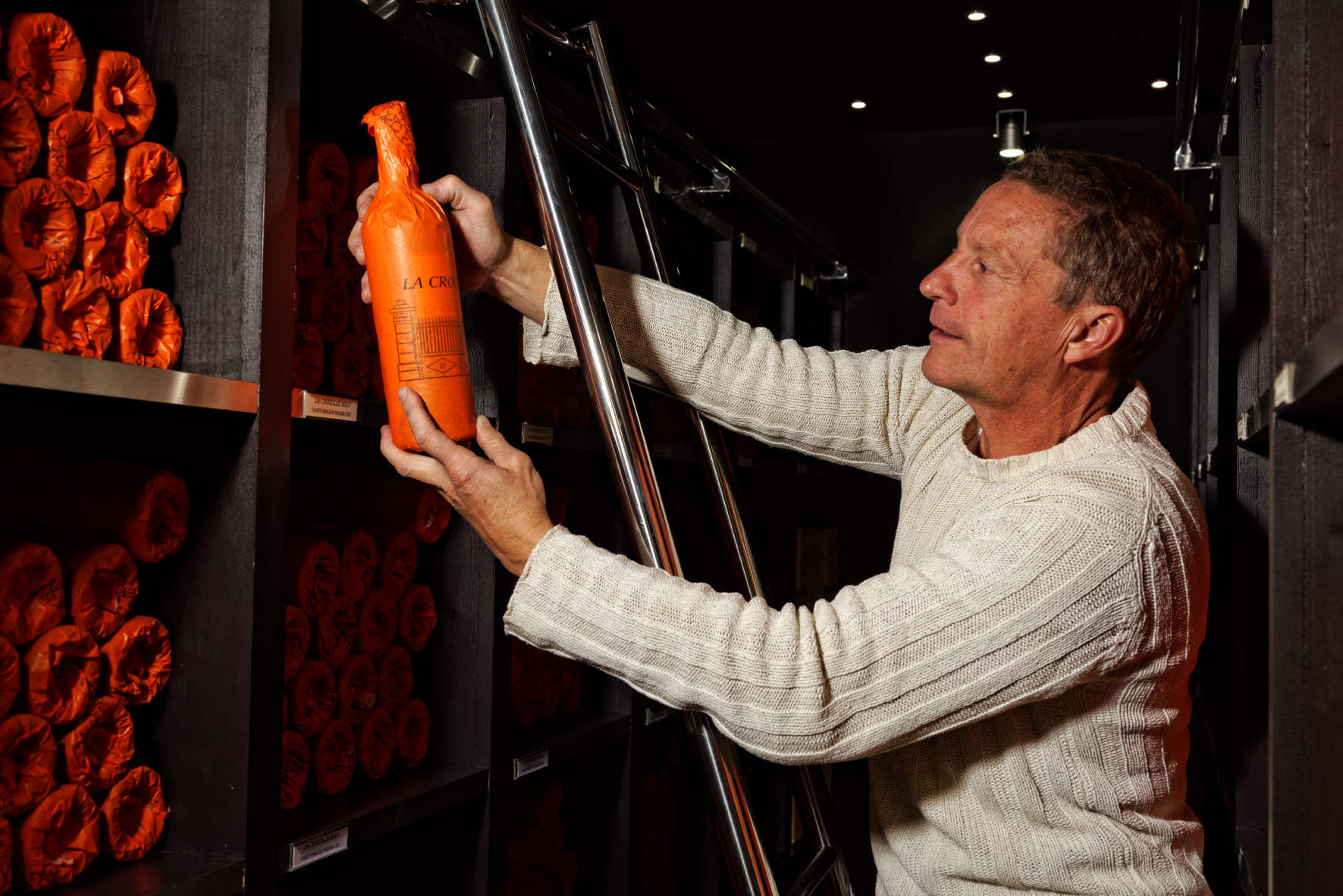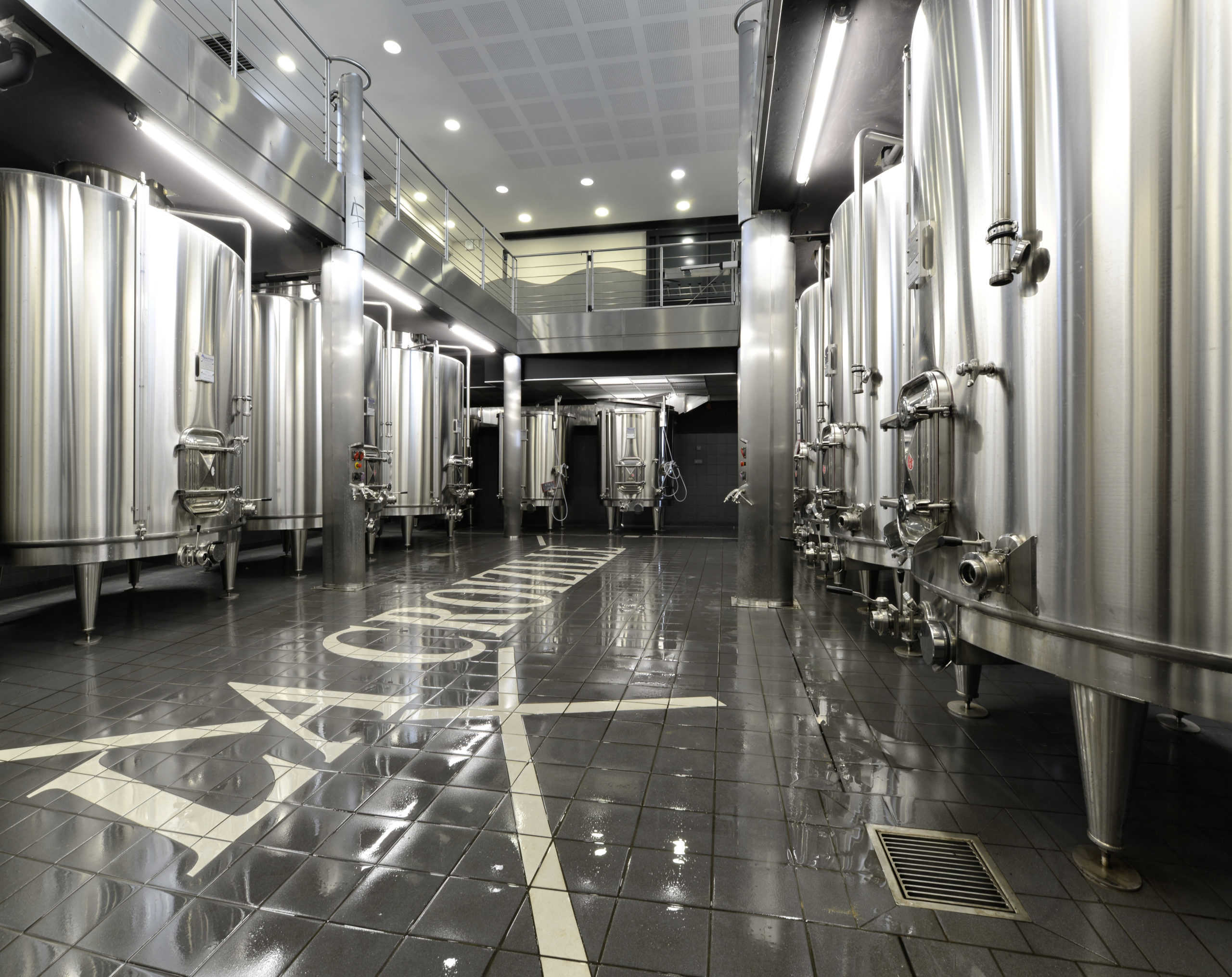 Did you know …?
A modern winery was designed in 2012 to meet all technical requirements, including a reception room with splendid panoramic views over the vineyards. The orange colour of its promontory is reminiscent of the La Croizille label.
The estate has opened up to wine tourism and in 2015 won the International Gold Trophy "Best Of Wine Tourism" for the quality services it offers visitors.
Final Word
La Croizille is a lively place that aims to make the heart of Saint-Emilion beat faster.
La Croizille is a bold statement, driven by a colour – orange – and a terroir just as radiant.
La Croizille is the dream of a family that wants to combine ambition with respect for its terroir values.