BORDEAUX CELEBRATES THE WINE
VISIT THE BIGGEST WINE CELLAR IN THE WORLD : THE MUST-SEES OF THE 2018 EDITION
From June 14 to June 18, Bordeaux Fête le Vin is coming back for its 20th birthday and will be celebrating the diversity of wines from Bordeaux vineyards and the glory of the biggest vessels in the world.
Large Yachts : prestigious guests of the 20th birthday
A few yachts already arrived in Bordeaux, such as the famous Hermione, a regular in the Garonne waters. A total of around thirty yachts will anchor in the Port de la Lune, Bordeaux being the last stop in the prestigious Tall Ships Regatta – large yacht sailing competition – which left Liverpool on May 28. Out of those thirty yachts, more than twenty will be open to visitors.
An evening on board : the Saint-Émilion Jazz Festival deck party
Saint-Émilion wines and Saint-Émilion Jazz Festival join forces for an unforgettable night on board the Étoile du Roy. Vessel visit, wine tastings, Jazz concerts, meetings with the whole festival team… Then fireworks from the front row, on the deck of the yacht, with breathtaking view of the pyrotechnic show. A tremendous #InstantSaintEmilion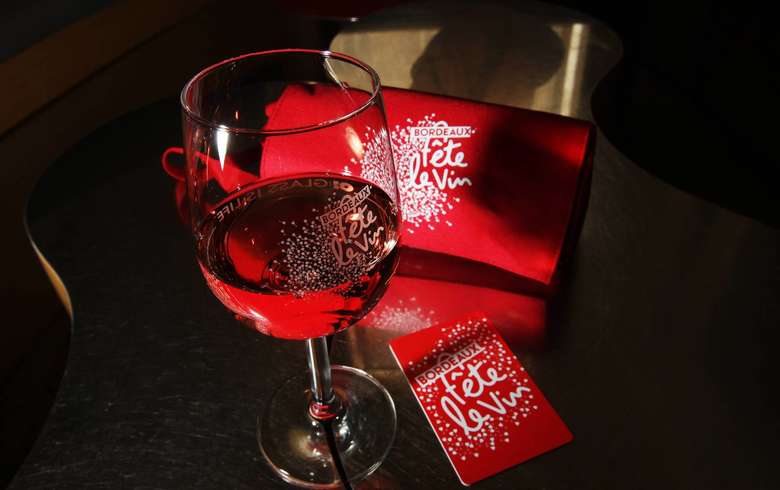 The essential Tasting Pass !
To discover or rediscover the diversity of Bordeaux wines, meet the men and women who make wine and talk about it so well : winemakers, sommeliers, merchants… A tasting pass lets you do 11 tastings from the 11 pavilions and come back to your « crush » pavilion, why not the Saint-Émilion – Pomerol – Fronsac pavilion J !
Discover the pass and its myriad of advantages : https://bit.ly/2l2uTF4
The Saint-Émilion – Pomerol – Fronsac pavilion
Our pavilion offers you to discover the Saint-Émilion – Pomerol – Fronsac appellations.
No less than 180 vintages from the ten Saint-Émilion – Pomerol – Fronsac  appellations will be available for tasting and presented by our team of passionate professionals.
41 sommeliers and 40 winemakers will be there to welcome, guide and advise you during your different tastings ! So come share your passion for Saint-Émilion wines !
Find us on the event map, we will be at n°4 : https://bit.ly/2JE63G5
Initiation to the art of tasting
A FREE tasting workshop offered to you by Bordeaux Wine School : comparative tasting of 2 wines, 30 minutes in our cosy space, accompanied by our trainer ! Do not miss out !
Monday to Sunday at 2pm, 3pm, 4pm, 5pm and 6pm (sign in for free at our Saint-Émilion – Pomerol – Fronsac pavilion)