Learn to taste at the Saint‑Émilion school of wine
Learn to taste at the Saint-Émilion school of wine
TRAINING COURSES ARE ON OFFER FOR ENTHUSIASTS AND PROFESSIONALS ALL YEAR ROUND.
If you are a wine enthusiast and want to learn or perfect your knowledge of Saint-Émilion wines, you must check out what the Saint-Émilion School of Wine has to offer! The courses are delivered by oenologists. They help you gain a full understanding of Saint-Émilion wines. There are different sessions for different aspects of tasting. They are held in the Saint-Émilion School of Wine tasting salon.
All year round, Maison du Vin oenologists offer courses for groups, ranging from introductions to wine tasting to comprehensive training.
The Maison du Vin offers different modules to suit the wishes of each group.
In summer, the Maison du Vin offers introductions to tasting for individuals every day from 11.0 a.m. to 12.30 p.m. from mid-July to mid-September.

ENROLMENTS OR REQUESTS FOR INFORMATION:
Maison du Vin de Saint-Émilion
Place Pierre Meyrat – 33330 SAINT-ÉMILION – FRANCE
Tel. +33 557 555 055
http://www.maisonduvinsaintemilion.com
maisonduvin@vins-saint-emilion.com
maisonduvin@vins-saint-emilion.com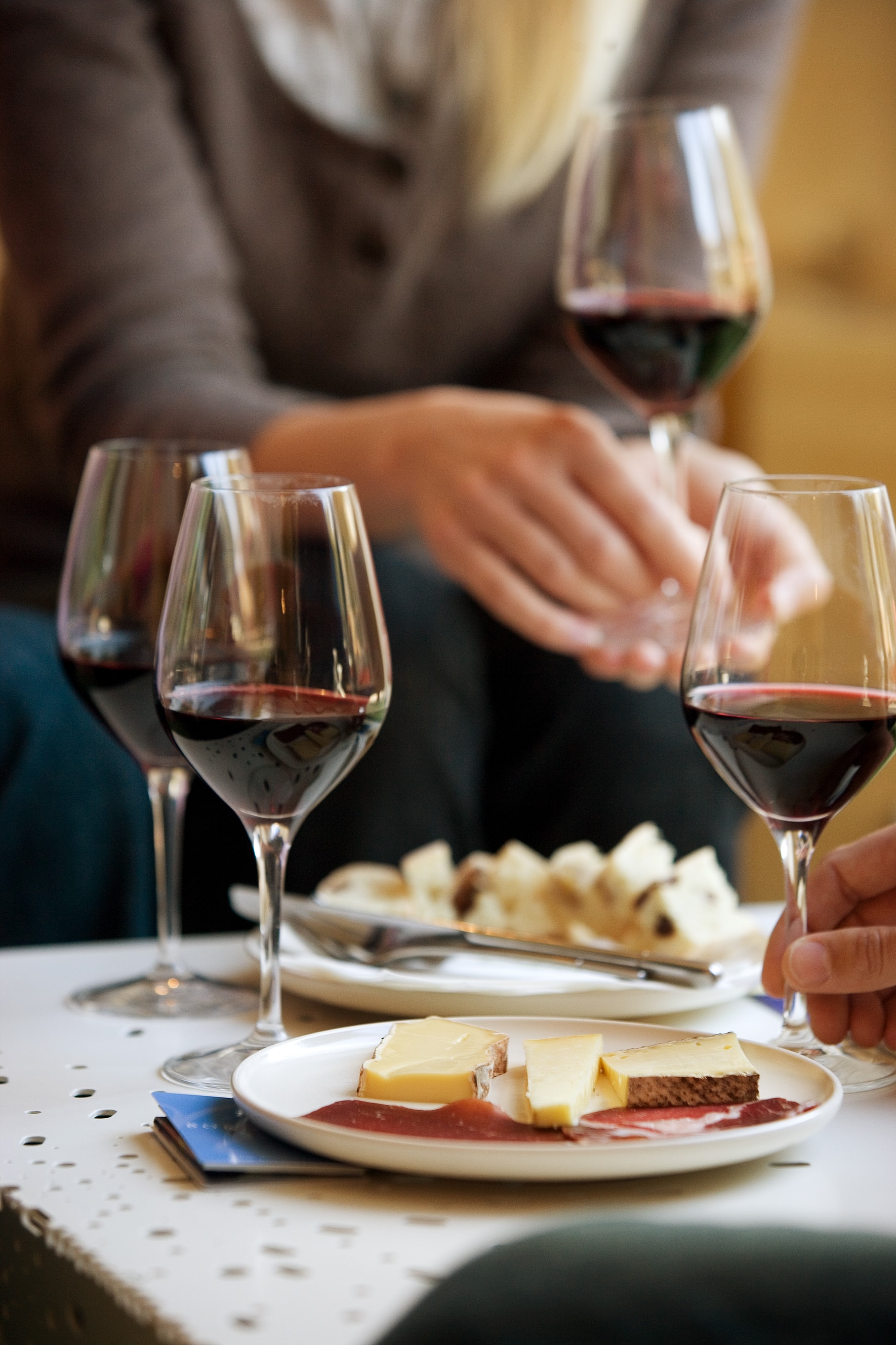 LEARNING THROUGH ENJOYMENT
By attending these courses with their fun activities, you will learn how to describe your perceptions, understand wine better and know more about your own tastes.
Whatever your level of skills or however much you want to learn, the Saint-Émilion School of Wine offers courses to suit your needs from an introduction to advanced tasting. The sessions are delivered by oenologists and graduates of the Bordeaux University Wine Tasting Aptitude programme. They present the four appellations: Saint-Émilion, Saint-Émilion Grand Cru, Lussac Saint-Émilion and Puisseguin Saint-Émilion.
THE TASTING SALON
The Tasting Salon is in the Saint-Émilion Maison du Vin.
Our sommeliers and trainers welcome you and are delighted to share their passion for wine with you. They give you the keys to the secrets of tasting.
The setting is cosy, warm and welcoming like Saint-Émilion wines. It is in this room that the Saint-Émilion, Saint-Émilion Grand Cru, Lussac Saint-Émilion and Puisseguin Saint-Émilion appellations lay themselves open in a genial atmosphere that is so apt for discussion.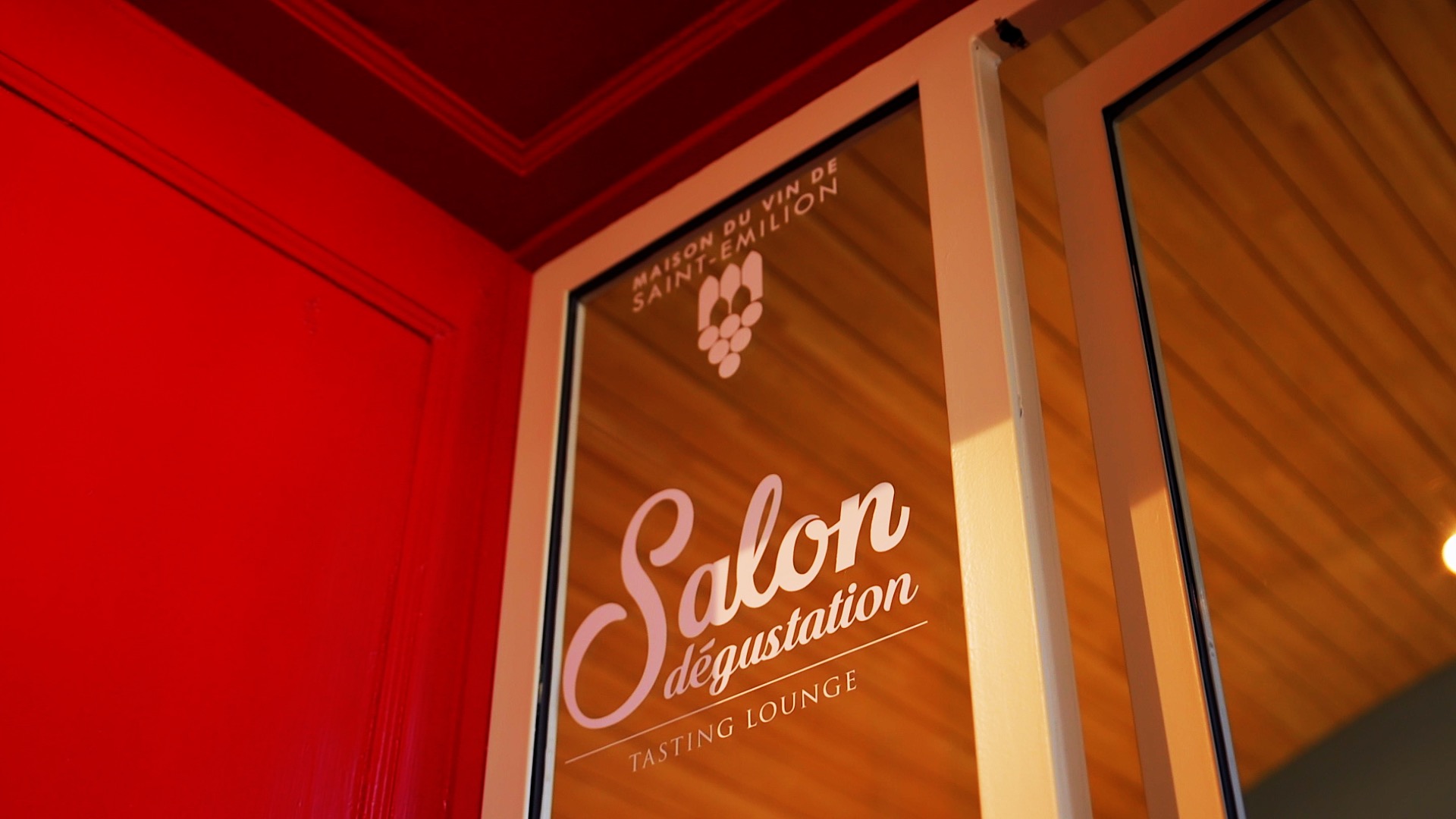 THE DISCOVERY MODULE
Learn about the history of Saint-Émilion wines, their grape varieties and the distinctive characteristics of the appellations. This introduction includes learning about tasting techniques and applying them to three wines.
THE THREE TERROIRS, THREE WINES MODULE
You cannot talk about wines at Saint-Émilion without mentioning its terroirs.
This module introduces you to three terroirs by tasting three different wines. Learn about the different types of soil and their influence on how Saint-Émilion wines are made up. This module is ideal to get a feel for the great diversity of our wines.
THE GRANDS CRUS CLASSÉS MODULE
The Saint-Émilion winegrowing area is unique amongst French wine areas.
So is its classification, which was originally set up in 1955 and is revised every ten years.
This is a unique opportunity to understand what drives Saint-Émilion winegrowers in their continuous quest for excellence. An indispensable part of this is tasting three Saint-Émilion Grands Crus Classés from three different geographical areas.
To book a module or for further information, see the Maison du Vin website.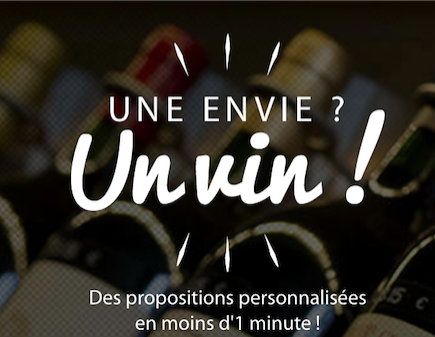 FEEL LIKE A WINE? WE HELP YOU FIND WHICH ONE!
On the Maison du Vin website we have built an ideal tool, Une envie ? Un vin ! , which will help you choose the best wine for your needs depending on the criteria, which correspond to what you are looking for now. There are dozens of combinations to suit all your moods. So, enjoy your tasting!