SOUTHWEST DUCK BREAST WITH OYSTER SAUCE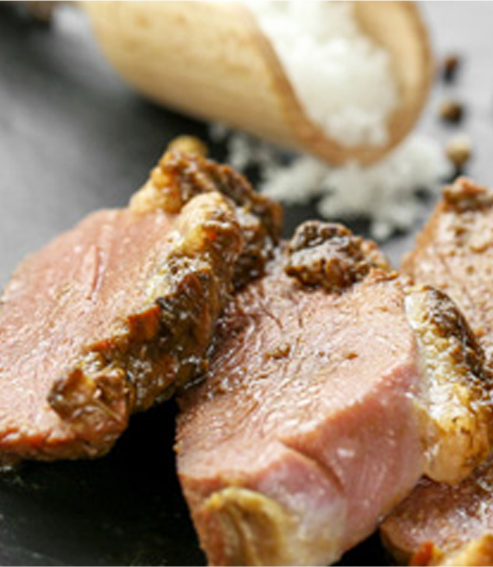 FOR THE FESTIVE MOMENTS, NOTHING MORE SURPRISING THAN COMBINING THE FLAVORS OF THE SOUTHWEST AND ASIA !

Main course
ingredients
2 South West duck breasts
2 tablespoons soy sauce
2 tablespoons oyster sauce
Fleur de sel
Espelette pepper
To go with my dish
Choose a Saint-Émilion wine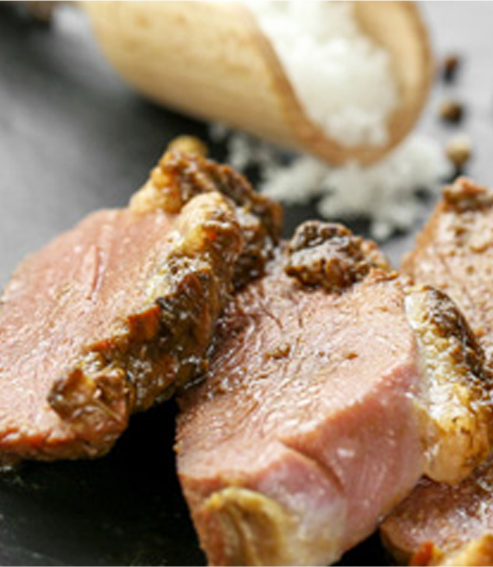 preparation
Take out the 2 duck breasts from the refrigerator 30 minutes in advance.
Score the fatty side of duck breast, every 2 centimeters.
Pour the soy sauce and oyster sauce onto each fatty side.
Make this mixture penetrate incisions made beforehand.
Place the duck breasts in the baking dish, taking care to position the fat upwards. Add a little water to the bottom of the dish.
Put the mixture in an oven, previously heated to 200 degrees, for 12 minutes for a pink duck breast.
After cooking, let the breasts rest for 5 minutes, to obtain a supple and delicate flesh.
Remove the cooking fat from the dish while keeping the juices.
Cut the breasts into generous slices of about 1 centimeter
Dress with the collected juices and season with a little Espelette pepper.
Serve immediately, with a glass of wine from the Saint-Emilion appellations.
.